Policygenius and National Brokerage Atlantic (NBA) announced today a joint partnership to bring term life fulfillment platform Policygenius Pro to NBA's network of financial professionals.
Policygenius Pro is a turnkey platform that helps advisors accelerate and streamline life insurance sales. With this tool, advisors can refer their clients to Policygenius to take them through the life insurance application process, from finalizing policy selection to placing coverage in-force.
NBA provides its network of financial professionals with a platform featuring industry-leading life insurers, capital access, data analytics, and product due diligence to help their clients find the right combination of coverage and information for their individual situations. NBA plans to leverage Policygenius Pro's dynamic platform to provide its advisors with a seamless way to fulfill their clients' term life insurance needs and simplify their processes.
"We're excited to partner with a company that has such a breadth of coverage options to meet our clients' needs," Jimmy Milliron, President of NBA, said. "Policygenius Pro will help our advisors offload the process of term life insurance fulfillment, while also providing our clients with the superior customer service they have come to expect from their NBA advisor."
With Policygenius Pro, NBA's financial professionals receive access to Policygenius' wide variety of insurers, coverage types, and policy options, including accelerated underwriting offerings exclusively available on the Policygenius platform. Partners also receive support from an expert staff of 200+ dedicated specialists for case management, underwriting, and product support.
"We are thrilled to partner with a firm that prioritizes making it a smooth process for their customers to get the financial protection they need," Jennifer Fitzgerald, CEO and co-founder of Policygenius, said. "Their commitment to advisor and client experience is echoed at Policygenius Pro, and we're excited to expand our offerings to their diverse network."
To date, Policygenius Pro has helped partners cut placement times by half, on average, and reduced the average time an advisor spends on an application from 2.5 hours to 15-20 minutes.
For more such Updates Log on to https://fintecbuzz.com/ Follow us on Google News Fintech News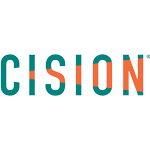 PRNewswire