Pontera, the fintech platform that enables retirement savers to get help managing their 401(k)s from their trusted financial advisor, and Summit Financial ("Summit"), a top firm for values-driven independent and breakaway advisors, today announced a strategic partnership. With this collaboration, Summit advisors gain access to a secure platform to seamlessly manage 401(k) and 403(b) accounts as part of a holistic approach to growing clients' wealth.
"At our core, Summit is hyper-focused on empowering growth for our advisors and their clients. The addition of Pontera to our comprehensive suite of digital tools will enrich both client experiences and outcomes with extensive held-away account management," said Stan Gregor, CEO of Summit Financial Holdings. "We remain committed to arming our advisors with top-tier modern tools that not only foster business expansion and deepen client relationships, but also unlock growth potential."
Pontera's platform will enable Summit advisors to offer clients a holistic view of their portfolio, strengthening transparency and trust. Using Pontera, Summit advisors can help grow clients' wealth by analyzing, rebalancing, and monitoring held-away accounts as part of their investment strategies. The platform integrates with Addepar to facilitate all-encompassing performance reporting and billing, providing clients with increased clarity into their finances. With SOC 2 Type II compliance and ISO-27001 certification, Pontera also has features that help streamline compliance processes such as automatic supervision logging.
"We look forward to working closely with the Summit advisor community," said David Goldman, Chief Business Officer at Pontera. "Summit is known for sustaining generations-long client relationships through incredible service. In over a decade assisting Americans to understand and optimize their retirement plan accounts, we've seen overwhelming demand for help from personal advisors to incorporate these assets in a comprehensive strategy. We are pleased to support even more advisors in delivering this guidance."
With a four-decade legacy, Summit advisors oversee approximately $9 billion in assets. Summit is built by advisors, for advisors, with a client-first mindset and a unique partnership model that allows for greater opportunity and ownership.
Fintech News – The Latest News in Financial Technology.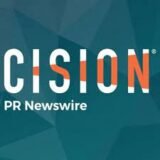 PRNewswire