Amidst the pandemic, something joyous finally arrives. You are correct, it's the 4th of July, Independence Day in the U.S. Everybody is still excited and looking forward to it, despite the scenario being completely different from all the previous years. Years ago, in 1776, the Declaration of legal separation from Great Britain of 13 colonies was approved, and here we are today, living independently and on our own terms. Well, almost on our own terms. Even though we attained independence years back, can we really say that we are financially independent? A lot of us cannot! An article by Renegade Networks states that only 4% of the U.S citizens retire independently. Today, it is not only a desire but also a necessity to have robust financial investments that come from stronger financial planning. The COVID-19 pandemic is further straining the financial independence of people today.
"You become financially free when your passive income exceeds your expenses." – T. Harv Eker, Author of #1 NY Times bestselling book Secrets of the Millionaire Mind.
But what exactly is financial independence? Think of it this way, you are at the stage of your life where you retire early, and still, have enough earnings and income that can afford your lifestyle and your expenses without having to work for that income or asking someone else for it. The present generation aspires to be retired by 45-50 and keep on living an uncompromised life. And that is one of their biggest motivations to invest. According to Investopedia, for 64% of affluent millennials, retirement is the main reason to invest. There are a number of financial services and practices that can be taken advantage of for being financially independent, even during the pandemic situation.
"Financial Independence is about having more choices" – Robert Kiyosaki, investor and author of The Rich Dad Company.
Let us look at some of the ways to achieve financial independence –
1. Safety Net Maximization – We all must and should have a contingency fund, set aside for some future expenses that we do not anticipate. This fund acts as a safety net during difficult times as such, when there might be a cash crunch and limited flow of income. So, to ensure that you are financially independent even during unprecedented situations, and not at the mercy of others, make sure that you keep adding on to this safety net of funds, which will catch you and supply enough money when there is a need. A part of any additional income or savings should go to this emergency fund. Cut down on any unnecessary costs and add on to this stack.
2. Health Package Deals – If even a pandemic doesn't act as an indicator of getting a solid health package and insurance, I don't know what will. There are a variety of insurance deals available in the market that give you different coverage and if you cannot afford to pay a large sum at the moment, there are also some very creative deals that are also quite affordable. It will take you a little bit of research to find out a package deal that best suits you, but it will definitely help you cover a huge portion of your medical costs that are going to make you live longer and see a couple more 4th of July's than you originally intended to.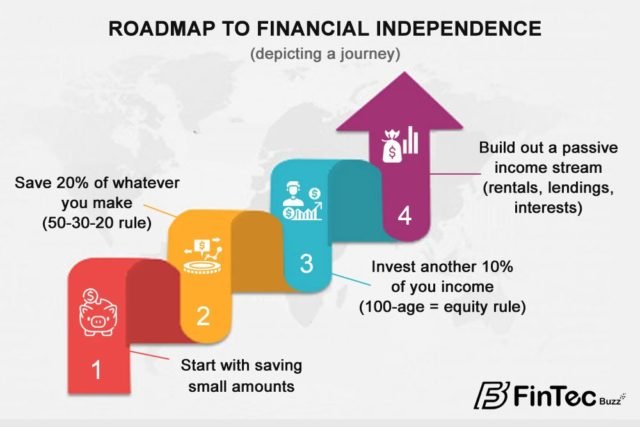 3. Benefit from the Bear Market – Even though a lot of people have lost their jobs and also many businesses have shut down, as a result of the pandemic, there have also been instances when people have earned quite a bit from their previously invested stocks. The market currently is fluctuating and there are times when it is bearish in nature, at times like these, do not panic and sell off your stocks. In fact, if you can, do take advantage of the market conditions and buy stocks that show potential and growth in the future. It is the time to buy and hold, and when the market goes up, you reap the benefits by selling them off.
4. Tax Saving Practices – If the 4th of July has taught us anything, it is the significance of our nation and efforts taken to make it independent. Similarly, for us to be independent financially, we must benefit from the wide range of practices and services that are available in the fintech industry and will save us additional bucks that we might spend on taxes. These are all legal ways and are put in place to be leveraged. HSAs, Investments, Donations, Retirement Plans, and Accounts, etc. are all ways in which you can cut down on the amount that you are going to pay in taxes.
5. No deviations from the budget – Now that we have come so far, one tip that is very essential to benefit from all the above-mentioned practices is to not deviate from the original plan of action for financial independence, unless it is adding on to the future income without taking away the present invested amount. It is quite essential to follow the set budget and not lose focus. One miss and the entire plan can come crashing down, like a house of cards.
We live in a world where we take care of ourselves now, and in the future. So, to ensure that we sustain and remain in the position to do so, let us take the oath that we will all follow these steps and achieve financial independence.

Tanvi Tirthani is a content writer and strategist with a special foray into technology. She has been a keen researcher in the tech domain and is responsible for strategizing the social media scripts to optimise the collateral creation process.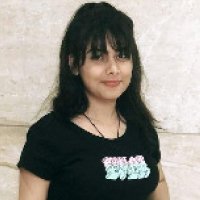 Tanvi Tirthani