Prodigal, the pioneer of consumer finance intelligence, announced today they are changing the name of one of their flagship products from ProVoice to ProInsight to reflect the app's expanded capabilities.
An AI-powered tool to analyze customer interactions across the credit lifecycle, ProInsight has commonly been used by banking and lending teams for compliance and QA workflows, to stellar results. One customer reduced their QA team by 33%, and another now completes their reviews five times faster.
But over time, ProInsight has become much more powerful. It can evaluate and generate event tags, scorecards, visuals, and reports for chats, text messages, and emails in addition to calls. This reflects the growing interest in consumers for omnichannel communications and payment options.
And the product continues to expand. Prodigal recently announced an Expert Tips feature in ProInsight that draws information from customer data to help agents learn from top performing peers. This tool helps consumer finance companies achieve the goal of making every agent into their best agent.
"At Prodigal, we envision a world where all credit operations and processes are modernized with fresh insights powered by artificial intelligence," said Shantanu Gangal, Prodigal's CEO. "By renaming ProVoice to ProInsight, we are reinforcing our commitment to combining human expertise with AI-driven insight to fuel the success of consumer finance teams and benefit borrowers."
Though the shift to ProInsight does not impact current customers' workflows, Prodigal is supporting them in considering new uses of ProInsight as well as helping prospects understand the ways they can use the app to transform their business.
In addition to total compliance and QA call coverage, ProInsight, powered by Prodigal's consumer finance trained AI Intent Engine, delivers actionable insights to help customers make informed decisions, create and revise strategies, and achieve their business goals.
ProInsight provides opportunities for consumer finance teams to use the results of Prodigal's customized AI analyses for agent performance and coaching, customer complaint analysis, script effectiveness, customer segmentation, and more.
Fintech News – The Latest News in Financial Technology.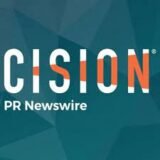 PRNewswire