doxo, the innovative, all-in-one bill payment platform, announced today it has been recognized as a Great Place To Work for 2023. The prestigious award is based entirely on what current employees say about their experience working at doxo, and survey results revealed that 93% of employees said doxo is a great place to work – 36 points higher than the average U.S. company.
"We are honored to become Great Place To Work-Certified™ as we continue to hire and expand our team," said Steve Shivers, co-founder and CEO of doxo. "I am very proud of the entire team for this accomplishment as it is a direct reflection of their dedication towards maintaining a strong culture, especially throughout the unpredictability of the past few years. We are very eager to build upon this momentum throughout the rest of the year and beyond."
Each year U.S. households spend over $3.8 trillion – about one third of all consumer spending – on recurring bill payments. As consumers continue to shift more bill payments online and to mobile, doxo continues to experience rapid growth. To date, over eight million doxo users across 97% of U.S. zip codes have paid bills through the payment network, across more than 45 different service categories. doxo is consistently recognized as both an innovative company and a great place to work by the likes of Inc. Magazine, Deloitte, Comparably, and BuiltIn.
"Great Place To Work Certification is a highly coveted achievement that requires consistent and intentional dedication to the overall employee experience," says Sarah Lewis-Kulin, the Vice President of Global Recognition at Great Place To Work. She emphasizes that Certification is the sole official recognition earned by the real-time feedback of employees regarding their company culture. "By successfully earning this recognition, it is evident that doxo stands out as one of the top companies to work for, providing a great workplace environment for its employees."
"At doxo, we understand that our people are our most valuable asset, and we are dedicated to ensuring all employees' voices are heard, and that their needs are met," adds Shivers. "doxo is constantly pursuing a human-centric workforce by offering unique benefits that include everything from 401k matching to Pet Insurance. We work hard to foster an inclusive and inspiring environment where our energetic, creative, and ever-learning team can focus on building fintech tools designed to transform the bill pay experience for consumers, billers and financial technology providers alike."
Great Place To Work® is the global authority on workplace culture, employee experience, and the leadership behaviors proven to deliver market-leading revenue, employee retention and increased innovation. According to Great Place To Work research, job seekers are 4.5 times more likely to find a great boss at a Certified great workplace. Additionally, employees at Certified workplaces are 93% more likely to look forward to coming to work, and are twice as likely to be paid fairly, earn a fair share of the company's profits and have a fair chance at promotion.
doxo is Hiring
doxo is unique in that we have already found product/market fit and that our service is filling an important market need every day, yet we are still small enough that every employee, no matter their position, can make a meaningful impact. Because transparency is a priority at all levels across the organization, we are all aware of how our work contributes to the success of our business as a whole. We are agile and work hard to solve difficult problems quickly. We work as a team to get things done and mentor individuals to get to the next level in their career. Looking to grow your career at a company that puts its people first? Visit our careers page: https://www.doxo.com/about/careers/
Fintech News – The Latest News in Financial Technology.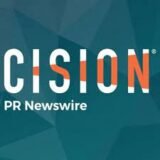 BusinessWire