Masttro, a leading wealth tech platform for wealth managers and advisors, announced today the launch of its newest product, Document AI. Doc AI is a revolutionary new module that automates the data handling of capital calls, distributions, and capital statements, bringing speed and accuracy to the process of managing alternative investments.
For years, alternative investments data has been scattered across multiple data providers, each with their own format and style of presentation. Collecting and processing this information has been a time-consuming, manual process that is prone to human error. Doc AI streamlines this process by automatically ingesting and synthesizing unstructured data in seconds.
With Doc AI, users can simply drag and drop their documents into the platform, and machine learning technology does the rest. As soon as the analysis is complete, users can review the extracted data, and the documents are stored directly in their Masttro instance, making them searchable anywhere on the platform. The more documents users upload, the more efficiently Doc AI extracts the data.
"This release is a game-changer for family offices and wealth managers," said Padman Perumal, CEO of Masttro. "By automating the data handling process, Doc AI frees up users to spend more time analyzing their investments and less time recording data. The result is more accurate, timely valuations, and a streamlined reconciliation process." Doc AI is already in the hands of select users, where according to Padman "it has already helped clients achieve faster valuations and improved data accuracy."
Doc AI offers several key features that make it a must-have for anyone managing alternative investments. The module enables accurate, timely valuations, allowing users to run portfolio valuations based on cash flows, without having to wait for quarterly reports. It also offers asset mapping, automatically importing and classifying line items from statements, which leads to greater efficiency and accuracy in portfolio management.
Additionally, Doc AI allows users to receive documents directly from the source and can provide full cashflow and performance reporting to users' overall portfolios (and not just one-off alternatives reporting).
"Doc AI is a significant time-saver," said Lucy Millard, Masttro's Head of Global Solutions Engineering. "Clients are able to get more accurate, timely data than ever before, and are able to spend more time analyzing investments and less time recording data."
Doc AI is available today for Masttro users. For more information, reach out at contact@masttro.com or visit www.masttro.com and follow the firm on LinkedIn.
Fintech News – The Latest News in Financial Technology.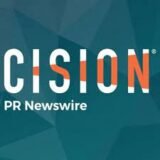 BusinessWire