Properly, a Toronto-based real estate technology company that is transforming the process of buying and selling homes, has recently launched an innovative affiliate program in partnership with Fintel Connect.
Properly was founded in 2018 with a mission to create a more empowering home buying and selling experience for Canadians.
Properly's partnership with Fintel Connect promotes ProperPrice™, a free-to-use, no-obligation report that provides Canadians with an instant prediction of a home's value. As the most accurate home valuation tool in Canada, ProperPrice™ uses machine learning to evaluate thousands of data points, including historical sold data, property details, and proximity to services such as schools, hospitals, and other facilities. Properly's models have been tested on 150,000+ sold homes and are updated daily.
The ProperPrice™ Report is one of the key steps in Properly's end-to-end home buying and selling experience, which empowers homebuyers to take control of the real estate process. "We believe that Canadians should have easy access to the information they need to make informed decisions about real estate," says Properly's Head of Growth, Rob Palumbo. "Whether you are dreaming about upgrading to a new home, or ready to make a move today, Properly is the modern way to buy and sell real estate."
In partnering with Fintel Connect, Properly will leverage Fintel Connect's expertise in the financial services and real estate space, as well as its wide range of influencers and affiliates to help reach Canadian homeowners. Fintel Connect's performance marketing technology and expertise in the Canadian marketplace will enable Properly to grow market share and continue their mission.
CEO of Fintel Connect, Nicky Senyard, states, "We are pleased to have Properly join our growing platform of innovative brands and provide an exciting, new opportunity for publishers in the network. As a passionate property owner, I believe in Properly's mission and am excited to have Fintel Connect be part of the company's journey to grow across Canada."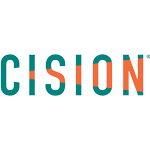 PRNewswire