PROS Holdings, Inc. (NYSE: PRO), a provider of AI-powered solutions that will optimize selling in the digital economy, today announced the appointment of Raja Hammoud to its board of directors effective June 6, 2020. Hammoud joins the board as an independent director Fintech News.
A seasoned technology veteran with over 25 years of industry experience, Hammoud is executive vice president of products at Coupa (NASDAQ: COUP), a global, business spend management company.
At Coupa, Hammoud leads the product portfolio's strategy and product teams, including product management and user experience. As a member of the Coupa Executive team, she has helped the company scale from a young startup to a successful public company, resulting in the launch of many applications and thousands of new product capabilities. Before her time at Coupa, Hammoud directed product marketing for Adobe System's (NASDAQ: ADBE) business process management product line, drove the solutions roadmap for Adobe's Customer Experience Management and spearheaded the product management of its innovative Social Brand Engagement Solution.
"I am thrilled to welcome Raja to the PROS board," said PROS Non-Executive Chairman of the Board Bill Russell. "Her deep experience in strategy and product innovation is a significant asset and will complement the strengths and expertise of our board. I look forward to working with her to create even greater long-term value for our shareholders."
"Raja is a strong addition to our team, and I am excited she is joining us," said PROS President and CEO Andres Reiner. "Raja's experience in growing successful SaaS companies, along with her track record in delivering solutions that translate into go-to-market success, make her an ideal partner for the PROS team as we aggressively pursue the tremendous market opportunity before us."
"I am honored to join the PROS Board of Directors," said Hammoud. "We are at an important inflection point in digital commerce where businesses are revolutionizing the way they engage with and sell to customers. I look forward to working with the team to apply my experience to help the company further drive the innovation needed to capture additional market share."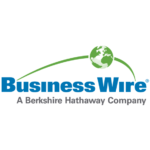 BusinessWire