Provenance Blockchain, the leading decentralized blockchain purpose-built for financial services with over $8 billion in real-world financial asset (RWA) total value locked (TVL), and Axelar, the leading Web3 interoperability platform, have integrated with the intent to better connect the financial ecosystem across blockchains. The strategic collaboration will also be announced today on stage at the Real-World Asset Summit in New York.
The tokenized asset market is expected to grow in value from $300 billion to over $16 trillion by 2030, supporting the need for an efficient ability to securely move financial assets cross-chain. Financial assets require interoperability to enable seamless and efficient transfer, trade and interaction across various platforms, markets and financial institutions. This will ensure liquidity, accessibility and flexibility for investors and market participants, while reducing friction and inefficiencies in the global financial ecosystem.
Aiming to ease access to financial assets across decentralized blockchains, Provenance Blockchain and Axelar have integrated, connecting the leading layer-one blockchain for RWAs with the leader in blockchain interoperability, connecting 49 chains.
As a complete blockchain solution for regulated financial services, Provenance Blockchain has supported over $15 billion in on-chain financial transactions. The ecosystem of participants includes more than 70 global institutions and leading innovative fintechs, such as Apollo Global Management, Hamilton Lane, Guaranteed Rate, Homepoint, Movement Mortgage and Figure Technologies. Blockchain-native and active financial use cases on the Provenance Blockchain include private equity, funds, payments, loans, insurance and trade finance.
"The overall experience on modern blockchain-enabled financial rails is significantly improved with interoperability," said Provenance Blockchain Foundation CEO Anthony Moro. "We needed a superhighway connecting all the asset owners, buyers and sellers across various marketplaces and major blockchains – so that assets can move seamlessly across Web3. This is a capability Axelar is able to deliver in a secure and efficient manner."
Axelar is the largest interoperability platform in Web3, connecting diverse public blockchains via a secure and programmable cross-chain network. Integrating Axelar means Provenance Blockchain's growing list of on-chain RWAs is connected to Web3 seamlessly and securely, with the support of services and developer tools built on Axelar's programmable cross-chain platform. Axelar goes beyond simple asset bridges, providing General Message Passing (GMP) so that applications can deliver seamless cross-chain experiences to users. With a dynamic set of 75 validators running a proof-of-stake protocol, Axelar keeps cross-chain assets secure and makes cross-chain applications scalable.
"Web3 doesn't have to be constrained to public blockchains, much less by the boundaries of a single blockchain," said Axelar co-founder Sergey Gorbunov. "It can reach well beyond. With Provenance Blockchain, Axelar extends its vision of an interoperable Web3 into the world of traditional finance, putting a global, verified and composable financial system in the hands of users in all investment categories.
Moro and Gorbunov will discuss what interoperable RWAs mean for the future of finance on-stage Tuesday at the RWA Summit in New York.
Fintech News – The Latest News in Financial Technology.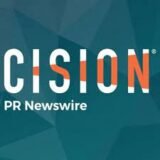 BusinessWire