Qualtik, a technology company that equips community banks and other commercial lenders with software to visualize risk, analyze, and report on their commercial loan portfolios, has partnered with JAM FINTOP. JAM FINTOP is a venture capital firm that invests in bank technology on behalf of regulated financial institutions.
"The rapidly rising interest rate environment combined with other factors, such as inflation and falling occupancy in certain sectors, is putting tremendous stress on commercial lenders. Qualtik is helping community banks around the country as they navigate these challenges, and our relationship with JAM FINTOP can accelerate our growth," said Mark Prior, Qualtik Founder and CEO.
Credit teams at most community banks pull data into spreadsheets and spend days every month generating reports and analyzing risk in their commercial loan portfolios. During challenging economic environments, the output from this tedious and error-prone work takes center stage with regulators and bank board members. "Chief Credit Officers start getting very specific questions about things like how much exposure the bank has relative to the current vacancy rates in commercial office buildings. Answering a question like that with a spreadsheet can take hours, and there will inevitably be a follow-up question that takes equally as long to answer," said Prior. "We help credit teams tackle those reports and questions in a far more efficient manner."
"For many community and regional banks commercial real estate (CRE) is the largest earning asset on the balance sheet. We are excited to partner with Qualtik and believe its platform can be incredibly helpful to banks in the current environment, where more detailed CRE loan analytics and stress testing are critical," said Matt Kelley, Director of the JAM FINTOP Network.
Qualtik has raised more than $12 million in investment in funding to date from investors including Commerce Ventures, Oregon Venture Fund, and several strategic individual investors who are in roles at banks including board members, executives, and investors.
Stay Ahead of the Financial Curve with Our Latest Fintech News Updates!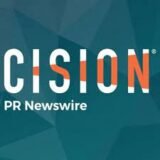 PRNewswire