Increases investment in AI following the launch of industry-first AI solutions powered by GPT-4
Cohere.io was founded in 2020 and has used generative AI and LLMs since 2021 to automatically resolve customer support tickets with greater accuracy and reliability, attracting over 200 customers and 

$3.5M

 in venture capital.
Cohere.io CEO 

Yunyu Lin

, CTO 

Rahul Sengottuvelu

, and the rest of the Cohere.io team will drive AI-related projects and solve problems for Ramp customers in entirely new and radically more efficient ways.
Ramp, the finance automation platform helping 15,000+ businesses save time and money, announced the acquisition of Cohere.io, an AI-powered customer support platform. The company has been using generative AI and LLMs since before the advent of ChatGPT to extract companies' historical customer support data and apply it to similar questions in the future – automatically resolving up to 60% of tickets in a reliable and accurate way.
Cohere.io's approach stood out from other chatbots in the market, which require employees to manually define and answer different variations of customer questions to ensure accurate responses, and attracted over 200 customers at complex, multi-product organizations, including Ramp, Deel, Loom, and SecureFrame. The company also raised over $3.5 million in venture funding from Initialized Capital and other investors.
"We're excited to welcome Yunyu, Rahul, and the Cohere.io team to Ramp, where they will continue to build differentiated, AI-powered products that make businesses and their people more efficient and effective," said Eric Glyman, CEO, Ramp. "We're committed to investing in high-quality, AI-native talent to deliver transformative solutions for our customers."
At Ramp, Cohere.io's team will lead on projects developing with AI to uncover time and money saving opportunities for customers in fresh and creative ways. Initial projects include making workflows even more automated by reliably and accurately completing multi-step processes on behalf of customers, as well as improving Ramp's ability to analyze vast sets of unstructured and structured data so customers always get the best price on software.
"At Cohere, our focus was building responsible, transformative AI products that accelerate and augment workflows," said Rahul Sengottuvelu, CTO and Co-founder, Cohere.io. "We're going to continue doing this at Ramp to fuel the next chapter of growth, and to continue our mission of saving businesses time and money with responsible AI."
Fintech News – The Latest News in Financial Technology.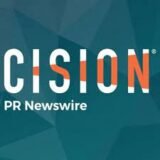 PRNewswire