White Glove, an advisor marketing company specializing in turnkey client acquisition and engagement services and a portfolio company of Rockbridge Growth Equity, announced ten firms have joined its Resource Partner program to provide financial advisors with additional client-service and business-growth capabilities.
Launched in January, the Resource Partner program aligns with organizations providing support to financial advisors through certifications, educational programs, software solutions, content, marketing strategies and more. The partnership enables White Glove clients to receix1ve discounted services from participating firms, and in return, the organizations receive discounted White Glove workshop offerings for their clients.
"The Resource Partner program provides outstanding products and services that empower financial advisors to excel and expand their businesses," said Lara Galloway, White Glove's SVP of Channel Management. "Together, we are establishing a formidable presence in the financial services marketing segment that enhances strategic credibility while offering exclusive benefits to our clients."
The organizations are:
Advice2Advisors, providing comprehensive training solutions, one-on-one coaching programs and impactful presentation tools for advisors.
Annuities Genius, an InsureTech platform that streamlines the annuities sales process through efficient quoting, fast reports and accurate data.
Asset-Map, providing a visual report of client financials so professional advisors can quickly gain insight in real-time.
Ed Slott and Co., offering accurate and timely IRA expertise and analysis to financial advisors, institutions and consumers.
Estate Guru, a comprehensive estate planning solution that integrates proprietary software and a nationwide network of attorneys to offer legal documents at a fraction of the price.
Legacy Leaders Network, a network of industry experts who train business leaders on how to grow and create meaningful client relationships.
The National Association of Insurance and Financial Advisors, a vibrant community for advocacy, education and networking along with awards, publications and leadership opportunities.
ReminderMedia, providing creative and meaningful lead nurturing and client engagement solutions.
RSSA®, a platform that equips financial professionals and their clients with turnkey Social Security expertise and solutions.
Stonewood Financial, offering tools and training, marketing and analytics for tax and Indexed Universal Life (IUL) insurance programs.
White Glove also recently announced the inclusion of Wealthtender, the first financial advisor review platform designed for compliance with the new SEC Marketing Rule.
Fintech News – The Latest News in Financial Technology.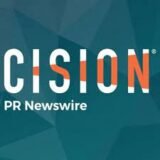 PRNewswire