Zest AI, the leader in automating underwriting with more accurate and equitable lending insights, announced the unveiling of Zest AI FairBoost, the next step in the company's machine learning innovations to bring fairer, clearer credit underwriting to financial institutions (FIs) of all sizes. After a successful release with two Fortune 500 customers, Zest AI will be expanding access to its FairBoost technology for a broader customer base in the coming quarters.
Zest FairBoost technology makes it easier to mitigate disparity, commonly identified during model fair lending testing, enabling the Zest AI customer to more effectively search for less discriminatory alternatives (LDAs). This unrivaled improvement on fairer credit underwriting outcomes also includes a powerful advancement in technology for Zest AI's commitment to model transparency and explainability.
"Zest AI has always been ahead of the curve when it comes to fair lending technology, and part of that requires that all credit decisions remain fully transparent for our customers, their consumers, and regulatory partners," said SVP and Head of Data Science at Zest AI, Sean Kamkar. "FairBoost is our way of taking a stand and saying that finding fairer outcomes will always be a priority and that equal access to credit is a job that is never finished."
At the end of March 2023, the CFPB's Office of Fair Lending and Equal Opportunity emphasized that lenders must search for LDAs as part of their fair lending compliance testing, and that this requirement applies to all model-based lending practices, whether or not they use AI tools.
"The CFPB's clarification around fair lending compliance is a critical step forward for the industry standard, and Zest FairBoost is a testament to how AI and machine learning can make the search for less discriminatory alternative models easier for all types of lenders," said Yolanda D. McGill, Vice President of Policy and Government Affairs at Zest AI.
Zest AI was the pioneer in optimizing the minimization of risk against the maximization of fairness in AI models, through the method referred to as "Adversarial Debiasing." Through Zest AI's advancements in Adversarial Debiasing and machine learning, Zest AI customers have seen an average increase in approvals for protected classes by 40 percent. By leveraging Zest FairBoost, customers will be able to efficiently and more accurately generate optimal searches for LDAs directly based on the originally developed model. Zest FairBoost is capable of optimizing fairness in a wide variety of models, from traditional credit models to multi-layered "waterfall" models.
"The increase in transparency and fairness that FairBoost will bring to the world of consumer credit underwriting is just one more way that Zest AI is continuing in its mission," says Jenny Vipperman, Chief Lending Officer at VyStar Credit Union and Board Member at Zest AI. "This level of innovation instills confidence in Zest's ability to continue to set the standard of excellence when it comes to fair lending outcomes."
Fintech News – The Latest News in Financial Technology.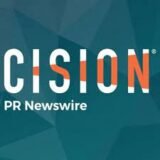 PRNewswire