Combination will unleash first truly integrated payments platform serving the world's emerging and developed markets. Acquisition accelerates Rapyd's expansion plans as the global fintech moves towards an IPO. Rapyd, the leading global Fintech-as-a-Service provider, announced the acquisition of PayU Global Payment Organisation ('GPO'; not including PayU's India, Turkey and Southeast Asia operations) of Netherlands-based Prosus (AEX:PRX) (XJSE:PRX), a global consumer internet group and one of the largest technology investors in the world. PayU GPO, a leading provider of best-in-class payment solutions to both enterprise and SMB segments in emerging markets, operates across over 30 countries worldwide. Rapyd will purchase PayU GPO for $610 million.
Rapyd's industry-leading fintech platform, extensive global payments network, and local markets expertise, coupled with the acquisition of PayU GPO, further solidifies Rapyd's position as a dominant global fintech leader continuing the company's trajectory towards an IPO. The acquisition is a strategic move that continues the company's global expansion across emerging markets in Central and Eastern Europe and Latin America. Combined with PayU GPO, Rapyd boasts an unprecedented:
100+ transacting countries
Over 250,000 merchant clients globally
Expansion of the Rapyd Global Payments Network to over 1,200 payment methods supported by 18 settlement hubs
41 countries that are licensed or regulated
A portfolio of Tier 1 enterprise clients including Adidas, Google, Ikea, Meta, Netflix, Rappi and Uber
A wide range of partner channels that acquire SMB merchants including integrated software vendors (ISVs), independent sales organizations (ISOs) and payment facilitators (PayFacs)
A combined global workforce of 1700, working in 22 offices worldwide and representing 50+ nationalities
Commenting on the acquisition, Rapyd CEO and co-Founder Arik Shtilman stated, "Rapyd's been on a mission to build bold, and our global expansion continues unabated with a nearly 100% year-over-year growth rate in 2023. Our strategy focusing on both organic growth and acquisitions uniquely positions Rapyd to be one of the largest integrated global fintechs in the world, clearly delivering on our vision of a single, integrated Fintech-as-a-Service platform."
Following Rapyd's recent leadership announcements, customer wins, new partnership agreements and product innovations, the company has also actively pursued acquisition opportunities, targeting strong payments companies to enhance their capabilities by connecting them to the Rapyd Global Payments Network.
Mr. Shtilman added, "The synergies with PayU GPO include a richer technology stack, expanded geographic licensing, and broader market reach for our combined merchant portfolios. We're helping businesses around the world liberate global commerce, and we're very excited to have PayU's GPO team join us on this journey."
Laurent le Moal, PayU Chief Executive Officer, stated, "PayU has built and scaled its GPO business successfully over a number of years. It is important to us that a company with a track record like Rapyd will take the business to the next level, expanding the GPO solutions to meet the evolving needs of the dynamic fintech landscape globally. I wish Rapyd every success as it continues to build its global payments platform."
As global commerce opportunities continue to expand, businesses and software developers are seeking comprehensive payment solutions that can be embedded into any application or business process to accept, receive and move money worldwide. The need to support a wide variety of use cases from accepting payments using locally preferred methods, to paying out businesses and individuals across borders, and issuing cards and credit is only growing. Businesses can replace multiple bank accounts, processors and local payments providers, with just one Rapyd relationship.
The acquisition of PayU GPO expands Rapyd's global reach, strengthening its position in key vertical markets including eCommerce, logistics and transportation. It also reduces the complexity of building and launching new applications with some of the most comprehensive cross-border payments and commerce technology available to businesses globally.
The completion of the transaction is subject to receipt of regulatory approvals in various countries.
Fintech News – The Latest News in Financial Technology.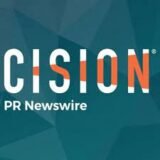 BusinessWire