Modak, a fintech company for teens and families in the US, has partnered with digital identity company Yoti to enhance safety features for teens on its platform. Since launching in December 2022, 25,000 teens have signed up for Modak using Yoti's facial age estimation technology.
As a platform designed to enable teenagers to reach their fullest potential, Modak with its partners offers a suite of financial services and learning opportunities. Modak places special emphasis on ensuring the trust and safety of its platform: Modak does detailed Know Your Customer (KYC) processes for its financial services through government IDs. On top of it, Modak now leverages Yoti's AI facial age estimation technology to enhance platform security.
Yoti's facial age estimation is an inclusive and privacy-preserving solution that estimates someone's age from a selfie. It was built to give everyone a secure way to verify their age. All images are instantly deleted once someone receives their estimated age. Companies around the world are choosing Yoti's facial age estimation to verify the age of users and create age-appropriate experiences, including Instagram, Facebook Dating, and Yubo.
Robin Tombs, CEO at Yoti said, "Facial age estimation gives platforms like Modak an effective, reliable and private way to verify that only teens sign up for their platform. Facial age estimation is a scalable solution, so as Modak continues to grow, our technology can help them to verify the age of millions of individuals without compromising on user safety and privacy."
Madhu Yalamarthi, CEO at Modak said, "Adapting Yoti's tech has been a great enabler of our growth. In conjunction with our standard banking-related KYC/AML processes, Yoti's tech enhances user experience by streamlining the verification process, reducing manual errors, and minimizing the risk of fraudulent activity. Modak families appreciate this added layer of security and convenience, resulting in increased customer trust and loyalty."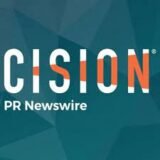 BusinessWire