i2c Inc., a leading provider of digital banking and payment solutions, today announced its partnership with Access Finance, a leading credit card provider in Bulgaria and a part of the Management Financial Group (MFG) portfolio, to expand its Juzt Mastercard credit program to the United States.
Powered by i2c's agile payments platform, the Access Finance Juzt is an international consumer credit card enabled on the Mastercard network. This product serves credit-challenged individuals by working to provide higher approval rates – all while offering modern cardholder benefits such as Apple Pay, Google Pay, and an easy-to-use mobile app.
"We are proud to partner with Access Finance as they work to reimagine credit not only in Europe but in the United States and beyond," said Serena Smith, Chief Client Officer of i2c Inc. "Our flexible, next-gen platform was designed to help visionaries like Access Finance create innovative payment products to those who need them the most, and their Juzt credit card is a perfect embodiment of that."
"Access Finance is excited to be launching our Juzt credit program to the US, utilizing i2c's 'building block' technology, as part of our commitment to expanding financial access to all," said Tsvetan Krastev, Co-Founder and CEO of Access Finance. "It was important for us to find a partner with global capabilities that could scale with us—and with their unparalleled reliability, geographic reach, and flexibility, i2c was the clear choice for us."
Access Finance will also utilize several of i2c's value-added solutions, such as Communication Management and Fraud & Risk Management services.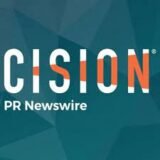 BusinessWire