Digs today announced it has launched on the KW MarketPlace, an app store for Keller Williams agents to browse top software solutions. This makes the Digs' technology suite available to Keller Williams' 155,000+ real estate agents nationwide. Digs' software allows real estate agents to customize and brand digital savings tools for their clients. These tools empower aspiring homeowners to budget, learn and ultimately prepare for their homeownership journey.
For real estate agents, Digs helps them compete with the countless savings platforms and budgeting tools available to consumers.
"Real Estate agents aren't going anywhere, and they need tools to help them evolve with consumers." said Patrick McLoughlin, Digs' CEO and Co-Founder. "Our technology helps agents utilize their extensive real estate knowledge by positioning them as an advisor leading up to a home purchase while providing consumers with a valuable tool."
KW collaborates with leading technology companies, such as Digs, to enhance the operations of real estate businesses via the Keller Cloud, a proprietary, AI-fueled real estate cloud for Keller Williams agents.
"Digs couldn't align any better with Keller Cloud's mission." Says McLoughlin. "We're honored to be one of the first companies to launch in the KW MarketPlace and are excited to grow with Keller Williams and their ambitious technology goals."
Digs was also invited to present at the Keller William's futuRE conference in late 2019.
The benefits of Digs include:
Direct access to purchase Digs product on KW MarketPlace
Customizable savings tools and brandable interface
FDIC insured deposit accounts for clients that want them
Ability to link with preferred mortgage lenders
Ability to customize and import homebuyer content
YouTube and Vimeo support for agents that prefer video content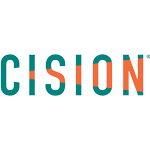 PRNewswire