Reltime, award winning Web3 technology service provider is delighted to announce the launch of its highly anticipated suite of Comprehensive APIs. These APIs are designed to empower our customers and partners with the tools to seamlessly integrate Reltime's cutting-edge Web3 technology in their own applications. These APIs will redefine the way our customers and partners use our Web3 platform, financial and digital services.
Reltime's APIs include wide ranging services, most notably,
Non-custodian wallet creation
User ID/PIN Management enhanced with biometric log-in
Account Management Tools (single & joint account, permissions handling)
e-KYC for efficient and secure user onboarding, compliant with regulation
Payment through wallets, mobile phone numbers, QR codes, and emails
Marketplace Interactions for P2P, B2C transfers, fostering borrowing and lending
Dashboard to help with compliance, reporting, transaction logs and analytics
Currency Handling for cryptos, digital fiats, bridging, swapping and conversions
Seamless Chain Integration with other Layer-1 blockchains
Key Management protocols for user private key recovery
"It is not about Web3 APIs – it is about our customers and enabling them to create winning ecosystems," said Marlene Julo, CEO at Reltime. "Our commitment remains unwavering: to empower customers with our Web3 platform, services and tools. We already have strong customer demand for our APIs and eager to further these discussions."

This launch represents a significant milestone in Reltime's ongoing mission bring Web3 innovations closer to customers and partners. To learn more about how Reltime's Comprehensive APIs can transform your digital ecosystems, please contact us for an in-depth discussion.
Stay Ahead of the Financial Curve with Our Latest Fintech News Updates!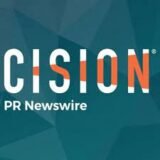 PRNewswire