Digital finance transformation leader BlackLine, Inc. (Nasdaq: BL) has unveiled an expansion to its accounts receivable (AR) automation solutions portfolio, introducing e-Invoice Presentment and Payment (EIPP) capabilities. The addition of EIPP comes as a result of the company's acquisition of partner Data Interconnect, a pioneering provider of electronic invoicing software and global compliant invoicing based in the UK.
BlackLine's AI-powered AR automation platform uses intelligent automation to help customers collect cash faster and unleash working capital. "By enhancing its EIPP capabilities, BlackLine is adding significant value to its robust Invoice-to-Cash software application, and providing extensive functionality to users looking to automate and modernize accounts receivable operations," said industry analyst Kevin Permenter, research director of financial applications at IDC.
Highlights of BlackLine's newly acquired EIPP capabilities include:
Ability to generate, send, and monitor invoices in diverse e-invoice formats through a multitude of delivery channels
Increased compliance with evolving e-invoicing regulations across various countries
· Payers can conveniently access and download invoices through secure, branded, customer invoice portals, enhancing self-service capabilities
Enhanced financial flexibility with the ability to service inbound customer payments through a range of versatile payment channels
In addition to EIPP, BlackLine's unified AR automation solutions now include Cash Application, Credit and Risk Management, Collections Management, Dispute Resolution, Task Management, and analytics to power data-driven decision-making on credit limits, risk policies, collections strategies, and more.
"AR automation is a critical component in any modern accounting or digital finance transformation journey," said Therese Tucker, co-CEO of BlackLine. "With the addition of EIPP, we are now offering an end-to-end Invoice-to-Cash solution for our clients and enabling them to drive further operational excellence in their accounts receivable organizations."
Tom Dodd-Noble, founder of Data Interconnect, added "BlackLine is a good home for Data Interconnect. Adding our Invoice-to-Cash technology to BlackLine's AR automation platform can deliver even greater functionality and value to customers."
Stay Ahead of the Financial Curve with Our Latest Fintech News Updates!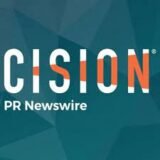 PRNewswire