RIBBIT, Inc., the authority on alternative bank and payment data, today announces its acquisition of ValidiFI®, a leading provider of fraud, compliance, and risk mitigation solutions. The acquisition will create the industry's leading banking and payment data solutions platform, improving the company's product offering and creating the largest alternative database of bank and payment data in the marketplace.
RIBBIT's predictive analytics and data assets combined with ValidiFI's verification and compliance solutions will more than double an already strong market presence in addition to expanding the breadth and depth of products and services offered.
"I'm excited about the enormous opportunity to bring these two dynamic, industry-leading companies together," says Greg Rable, CEO of RIBBIT. "The combination of talented people, robust data, and best-in-class products makes this a win-win for our customers and for us."
"Through this process, I have been impressed by the commonality of entrepreneurial grit and innovation between our two companies," says Oscar DiVeroli, Founder and CEO of ValidiFI. "I am confident that our combined company will raise the bar in terms of predictive insights and leading-edge customer solutions."
RIBBIT led the acquisition with support from their existing investor ABS Capital and added new investor MissionOG to their team.
Additional updates will be released in the coming weeks. RIBBIT CEO Greg Rable is available for comment and interviews.
Fintech News – The Latest News in Financial Technology.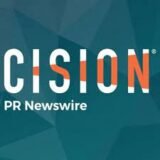 BusinessWire