"Integrations" has been loosely bandied about as a buzz-word for far too long, offering a lot of "what" but scarcely any "how"
Using Riskalyze's new proprietary tool, advisors can quickly assemble their ideal tech solutions, saving countless hours of frustration
Riskalyze, the company that serves tens of thousands of financial advisors with risk alignment and portfolio analytics, has launched a brand-new financial technology innovation designed to facilitate the ease of integrating the vast landscape of financial technology available to financial advisors. The Build My Tech Stack tool provides financial advisors with step-by-step instructions on assembling and optimizing their technology stack within Riskalyze to fit their practice best.
A firm believer in the concept of technology integrations, Riskalyze is keenly aware of advisors' pain points regarding the technology they use to run their business, communicate with clients and prospects, research and manage investments, and the myriad additional responsibilities of the modern advisor. Riskalyze believes that wealth-tech integrations should simply work, and the Build My Tech Stack tool gives advisors more time to focus on what they do best – serve the needs of their clients. Every advisor knows the disappointment of choosing what they think could work for them, only to produce a "FinTech Frankenstein" that does not function as it should.
"Advisors tell us all the time 'it's great that Riskalyze integrates with every major wealth-tech product, but I really need help making sense of all of these integrations and how to configure them for optimal workflow and data flow,'" said Aaron Klein, Chief Executive Officer at Riskalyze. "Our team realized we had the ability to make it incredibly easy for advisors to generate a customized tech stack integration plan that they and their staff can implement quickly and easily."
This industry-first tool will empower advisors to pre-select various integrations, whether they are current customers or not. It will then generate a personalized report showing step-by-step instructions, automatically prioritizing the ones to set up first, including an overview of what the integration does and the necessary steps to set up each piece of software to Riskalyze.
All Riskalyze technology partners are available to choose from in a simple, clean menu, whereby the advisor selects their existing or desired tech from a list of key categories:
Custodians
CRM
Document Management
Financial Planning
Portfolio Management
Research and Data
More
For more such Updates Log on to https://fintecbuzz.com/ Follow us on Google News Fintech News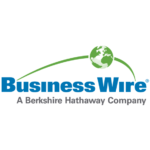 BusinessWire