Award-winning global leader in enterprise digital documentation infrastructure, Arteria AI, announced that banking industry veteran, Samantha Lippitt, has joined the company as its newest Strategic Account Director.
Most recently serving as Head of Electronic Sales for State Street Global Markets, Lippitt brings more than 25 years of proven experience to her new role at Arteria. She began her banking career as Deutsche Bank's first female floor clerk on the New York Stock Exchange and advanced to become a U.S. Equity Position Trader for the bank. Since then, Lippitt has held key positions at BNP Paribas, Cowen Group, BTIG and ITG. She was also the Managing Director and Head of Buy Side Advocacy for Clearpool.
"As someone who has built a career helping large banks and institutional investors maximize data and analytics to grow their assets, I immediately recognized the potential impact of Arteria's work in redefining documentation processes and am excited to now be a part of it," said Lippitt. "I look forward to working closely with Shelby and her team to push Arteria's solutions forward and expand its presence in the market."
"With so much positive traction, this is a pivotal time in the development of our company, and we are excited to welcome Samantha as part of our team," said Shelby Austin, Co-Founder and CEO of Arteria AI. "Her experience and deep understanding of the dynamics of banking will help ensure that we continue to develop and bring the very best solutions to the market to help bankers realize meaningful operational gains by improving the management of their documentation lifecycles."
Arteria AI's platform has been deployed at some of the world's largest, top-ranked financial institutions, and was recently included in the CB Insights AI 100, listing the most promising private AI companies across the globe. The company remains committed to empowering its clients by providing them with fast, intelligent document processing capabilities that streamline their operations, reduce inefficiencies, provide valuable insights, enhance compliance and improve their overall documentation experience.
Fintech News – The Latest News in Financial Technology.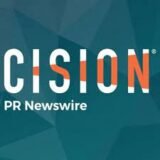 BusinessWire