Sapiens CoreSuite is recognized as a "Luminary" PAS solution excelling in both Advanced Technology and Breadth of Functionality in EMEA
Sapiens International Corporation, a leading global provider of software solutions for the insurance industry, announced today that Sapiens CoreSuite for Life & Pensions has won Celent's 2023 XCelent award for the Breadth of Functionality category in the EMEA region.
Research and consulting firm Celent analyzed 35 policy administration systems for life and pension insurance, using the Celent ABC Vendor View, a resource for identifying premier technology solutions serving the insurance and financial industries. The vendor view shows the relative positions of each vendor in three categories: Advanced Technology, Breadth of Functionality (for which CoreSuite was given the XCelent award) and Customer Base and Support.
Due to CoreSuite's position as a leader in the field in Celent's other two categories, the product was named a "Luminary" solution, the top tier in Celent's Technical Capabilities Matrix, for Advanced Technology and Breadth of Functionality.
"This recognition from Celent reaffirms our unwavering commitment to delivering comprehensive and innovative solutions to the insurance industry." said Roni Al-Dor, Sapiens President and CEO. "We believe that true success lies in our ability to empower our clients with the tools and capabilities they need to thrive in an ever-evolving landscape. We continue to pioneer new possibilities and elevate standards of functionality that enable our clients to unlock their full potential for the digital age."
According to the Celent report: "Since our last review of Sapiens CoreSuite L&P, Sapiens has made major investment in the solution. The configuration module provides an intuitive interface leveraging specific rules capabilities with Sapiens Decision, the company's business logic and modeling engine"
The report added "Sapiens CoreSuite for L&P remains a robust system in terms of features and function. With the investments started by Sapiens over the past few years ago and currently being pursued, we think the vendor will continue to expand its customer base in EMEA and in other regions."
Sapiens CoreSuite is a software solution for end-to-end core operations and processes. An award-winning policy administration system, it supports individual and group products across life, health, wealth & retirement.
Fintech News – The Latest News in Financial Technology.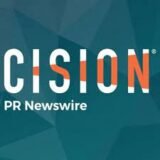 PRNewswire