Advances Evertec's growth strategy, drives geographic diversification, and offers complementary products, Significant opportunity to provide Sinqia customers with access to Evertec's best-in-class payments solutions, Increases share repurchase authorization. Evertec to host conference call tomorrow at 8:00 AM ET, EVERTEC, Inc and Sinqia jointly announced a definitive agreement for Evertec to acquire Sinqia, a leading player in the market of software for financial services in Brazil for consideration with a value of R$27.19 per share, increased by a customary daily "ticking fee" of up to R$1.00 per share depending on the timing of the closing, subject to certain limited exceptions.
"Sinqia is a leader in providing software to the financial services industry in Brazil with an impressive history of delivering organic and inorganic growth," said Mac Schuessler, President and Chief Executive Office of Evertec. "This is a highly complementary transaction, and together we plan to bring Evertec payments solutions to Brazil and Sinqia's strategies to our Latin American markets."
"M&A has been a key strategic focus allowing Evertec to expand into new geographies and to broaden our product offerings. We have been executing specific strategic milestones over the past few years that culminated with the closing of the Popular transaction approximately one year ago, enabling us to pursue M&A more actively to grow and diversify our business. The Sinqia acquisition is another step in our strategic transformation. The combination of our strong balance sheet, predictable cash flow, and knowledge of the region allows us to significantly expand our presence in an attractive market like Brazil. We believe that our digital payments engine together with Sinqia's banking and financial software platform will position us as the leading fintech company in Latin America," added Mr. Schuessler.
Bernardo Gomes, Chief Executive Officer of Sinqia, stated, "We are excited about the opportunity to join the Evertec family. Our strategy, operating philosophy along with our results driven culture will align well with Evertec and ensure a smooth integration. Combining our companies will enhance services for both of our growing customer bases as well as provide opportunities for our team members as Evertec continues to expand in attractive markets with strong macro tailwinds."
Frank D'Angelo, Chairman of Evertec, said "It has been my honor to serve as Chairman of Evertec since shortly after its IPO. I am delighted with the agreed partnership with Sinqia, which I believe will create a powerful combination in Brazil and other countries in the region. The future for Evertec is very bright, and I look forward to continuing to contribute to the board."
Transaction Details
Pursuant to the terms of the merger agreement, Evertec has agreed to acquire Sinqia's outstanding equity for R$27.19 per share, plus a daily cash ticking fee of up to R$1.00 per share based on the daily SELIC rate published by the Central Bank of Brazil between signing and closing.
Based on the closing price of Sinqia shares on July 19, 2023, Sinqia has an equity valuation of R$2,326 million (USD$485 million) and an enterprise value of R$2,835 million (USD$591 million).
The transaction represents an approximate 24.0% premium to the unaffected share price at July 19, 2023 and a 22.6% premium to the prior 30-day volume weighted average price.
Consideration will be in the form of 90% cash 10% Evertec shares in order to benefit from an expedited process to closing that minimizes execution risk.
Evertec has extended and expanded its share repurchase program with the intent of offsetting the impact of newly issued shares as part of the transaction which amount to approximately 1.2 million shares.
Evertec intends to finance the acquisition with cash on hand and committed financing of $600 million as the Company looks to maintain a strong balance sheet that provides for added flexibility to continue executing on our diversification and M&A plans.
Transaction has been unanimously approved by the boards of directors of both Evertec and Sinqia and is expected to be completed during the fourth quarter of 2023, subject to satisfaction of customary closing conditions and approvals.
The transaction is subject to Sinqia stockholder approval of a simple majority (greater than 50%). As of the signing of the merger agreement Evertec has entered into an agreement with shareholders representing approximately 40% of Sinqia's outstanding shares to vote in favor of the transaction.
Evertec shareholder approval is not required and is not a condition to closing the proposed transaction.
The proposed transaction is expected to be breakeven to slightly accretive to 2024 Adjusted earnings per share and accretive in 2025.
Strategic and Financial Rationale
Enhances our existing growth strategy and diversifies the business
Sinqia provides us with a meaningful presence in Brazil expanding our exposure to faster growth geographies, enhances revenue growth and boosts our ability to execute in a high-growth region. Additionally, with Sinqia, our revenues in Latin America will now represent 37% of our overall business, up from the 20% it represents today.
Expands our addressable markets
Sinqia opens the door for Evertec to bring our expertise in payment solutions to their over 900 customers in Brazil and complement their software solutions that today don't have a payment offering. Additionally, we see an opportunity to potentially export some of Sinqia's products to our existing customer base of financial institutions across other parts of Latin America benefiting from the shift towards financial inclusion in the region.
Increases our product offering
Sinqia is a leader in its industry providing software solutions to financial institutions in Brazil across four key verticals of banks, funds, pensions and consortiums. These are very complementary set of assets to Evertec's product offering around payments with very little direct overlap that combined represent a comprehensive and complete value proposition for clients.
Attractive Financial Profile
Sinqia has an attractive financial model, with approximately 85% recurring revenue, over 900 customers with no customer concentration, strong position across their verticals that allows for upsell and cross sell opportunities in a market and in an industry that is expected to continue growing. Additionally, Sinqia has a clear track record of consistent growth both organically and through a successful M&A strategy. We see potential for important revenue synergies when combined with Evertec.
Share Repurchase
The Company's Board of Directors approved an increase to the share repurchase authorization to an aggregate $150 million and an extension of the expiration date to December 31, 2024. Prior to this amendment, the share repurchase program had approximately $63 million remaining. The Company may repurchase shares in the open market, through accelerated share repurchase programs, 10b5-1 plans, or in privately negotiated transactions, subject to business opportunities and other factors.
Preliminary earnings
The Company is also announcing preliminary financial results for the quarter ended June 30, 2023:
The Company estimates that total revenue will range between $166 million and $167 million, as compared to 160.6 million in the prior year quarter, reflecting growth across all the Company's payment segments.
We estimate that Adjusted EBITDA will range between $73 million and $74 million compared with $74.1 million in the prior year quarter.
Adjusted EBITDA margin is expected in a range of 44% to 45%, compared with 46.1% in the prior year quarter.
Diluted earnings per share are expected to range between $0.42 and $0.45, compared with $0.47 in the prior year quarter.
Adjusted earnings per common share is expected in a range of $0.70 and $0.72 compared with $0.67 in the prior year quarter.
2023 Outlook
The Company is revising its financial outlook for 2023 as follows:
Total consolidated revenue is now anticipated to be between $652 million and $658 million representing growth of approximately 5% to 6% growth, compared with $644 to $652 million previously estimated.
Earnings per common share between $1.82 to $1.91 as compared to $3.45 in 2022, as recast, compared with $1.80 to $1.90 previously estimated.
Adjusted earnings per common share between $2.75 to $2.83 representing approximately 9% to 12% growth as compared to $2.53 in 2022, as recast, compared with $2.59 to $2.68 previously estimated.
We continue to expect capital expenditures to be approximately $70 million.
We continue to expect an effective tax rate of approximately 16% to 17%.
Advisors
Evercore, Seneca Evercore and Goldman Sachs are acting as lead financial advisors to Evertec. Truist Securities is also serving as a financial advisor to Evertec and Truist bank is providing committed financing to support the acquisition. Latham & Watkins and Mattos Filho are serving as legal advisors to Evertec. BTG Pactual is acting as financial advisor to Sinqia. Trindade Sociedade de Advogados and Simpson Thacher & Bartlett LLP are acting as legal advisor to Sinqia.
Earnings Conference Call and Audio Webcast
The Company will host a conference call to discuss the transaction tomorrow at 8:00 a.m. ET. The conference call can be accessed live over the phone by dialing (888) 338-7153 or for international callers by dialing (412) 317-5117. A replay will be available one hour after the end of the conference call and can be accessed by dialing (877) 344-7529 or (412) 317-0088 for international callers; the pin number is 3473106. The replay will be available through Friday, July 28, 2023. The call will be webcast live from the Company's website at www.evertecinc.com under the Investor Relations section or directly at http://ir.evertecinc.com. A supplemental slide presentation that accompanies this call and webcast will be available prior to the call on the investor relations website at ir.evertecinc.com and will remain available after the call.
Fintech News – The Latest News in Financial Technology.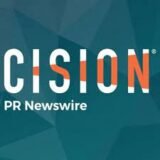 BusinessWire