Amber Group, a leading provider of digital wealth management and crypto native liquidity solutions, announced that it reached an agreement on a strategic framework of investment and technology cooperation with Hong Kong Digital Asset Exchange ('HKD.com'), a first-of-its-kind digital assets exchange offering both online and physical branches along with a robust crypto ATM and POS network.
This landmark agreement, valued at multi-million dollars, provides an exciting opportunity for both Amber Group and HKD.com to share insights and explore potential synergies in the digital asset space. Under the strategic framework, Amber Group will offer investment and technology support to HKD.com and its non-profit HDAO Foundation, leveraging its expertise to enhance HKD.com's security and compliance measures to facilitate its expansion. By collaborating closely, both companies are well-positioned to discuss future prospects in digital assets and drive innovation in the industry.
The agreement takes place amidst the burgeoning growth of Hong Kong's digital asset market, which has seen the introduction of the new virtual asset service provider (VASP) licensing regime, establishing regulations for crypto exchanges, and ensuring stronger customer protection. These developments are part of a larger trend toward increased interest in digital assets. Amber Group's partnership with HKD.com showcases its dedication to elevating security standards, contributing to the secure development of digital assets, and driving financial innovation efforts in Hong Kong. Recently, Amber Group was invited by the Hong Kong Science and Technology Park (HKSTP) to join the city's innovation and technology hub.
Thomas Zhu, Chief Technology Officer and Co-founder of Amber Group says: "As the demand for cryptocurrency trading is on the rise, it is important than ever to prioritize security and compliance in the industry. We're pleased to be partnering with HKD.com, who have illustrated their commitment to upholding high standards for both. This collaboration presents a unique opportunity to drive innovation and contribute to the growth and maturation of the digital asset industry in Hong Kong."
Kelvin Yeung, Chief Executive Officer and Founder of HKD.com says: "We are delighted to have this strategic collaboration with Amber Group, a recognized leader in the crypto finance space. This partnership will empower us to strengthen our infrastructure, enhance our platform's functionality, and provide our users with an even better trading experience. With Amber Group's support, we are confident in our ability to expand our market share and achieve our long-term goals."
Fintech News – The Latest News in Financial Technology.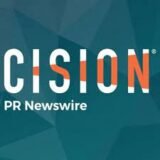 PRNewswire