Partnership Also Marks SMS' Entry Into the Life Settlement Market as Interest Grows Senior Market Sales® (SMS), one of the industry's premier insurance marketing organizations (IMOs), has acquired The ASA Group, a Little Rock, Arkansas, brokerage general agency serving insurance and financial planning professionals across the country for more than four decades.
"The ASA Group is an outstanding fit as SMS expands our acquisitions to include life insurance and annuity distribution," said SMS President Jim Summers. "We share similar cultures, values and even histories – both companies' founders became industry leaders with their children carrying on those legacies. We're excited to welcome them to the SMS family of companies."
Walter H. "Jiggs" Ramsey Jr. founded The ASA Group in 1977 and quickly developed a niche of supporting advisors and brokers of high-net-worth clients. By offering life, long-term care and disability insurance and fixed annuity products, it serves as a one-stop shop for financial professionals, licensed advisors, financial planners, and registered investment advisers.
At only 11 years old, Ramsey's son, Luke W. Ramsey, started working in his father's business and over the years helped his dad expand the boutique brokerage's footprint across the country. After graduating from the University of Arkansas with a marketing degree, Luke Ramsey joined full-time. Working in various roles including his current one as President, he built expertise in trust services, advanced underwriting, large case design, impaired risk underwriting, life settlements, reinsurance negotiation, sales and operations. In 2011, he started a complimentary life-settlement business, Evolved Life Settlements, which has found success in partnering with existing brokerage general agencies to bring their high-net-worth clients to the settlement market.
Like his father, Luke Ramsey is a leader in the industry. He's been elected several times to the National Association of Independent Life Brokerage Agencies (NAILBA) board of directors and served on the NAILBA Membership Advisory Council, carriers' field advisory councils and as past President of the TYGERS.
The elder Ramsey, a former Army Combat Officer in Vietnam and Minnesota Vikings football player, was recognized for his life's work and leadership when he was inducted into the Arkansas Insurance Hall of Fame. He retired from The ASA Group in 2018.
Luke Ramsey said that partnering with SMS was the best way to ensure that The ASA Group's agents and clients of 45 years would continue to be taken care of.
"It's going to give us access to more talent, to grow our distribution footprint, to give us resources that we don't currently have, to expand our product lines, and most importantly to allow us to focus on what's important to our customers," he said.
Another appeal of the partnership, he said, is that it broadens the reach of Evolved Life Settlements by giving more agents the ability to offer life settlements – and to make sure they're doing them correctly at a time when interest is increasing.
Summers said the partnership puts SMS in the life settlement market immediately, without having to build its own settlement division from the bottom floor.
"Luke's reputation and expertise are of tremendous value for SMS," Summers said. "There are so many synergies with the companies – both are members of LIBRA, for example – and so much collective industry knowledge that we're eager to see where our combined power will take us."
Fintech News – The Latest News in Financial Technology.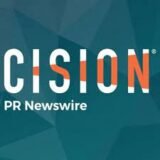 PRNewswire