Sensedia, a global leader in delivering API solutions for companies adopting a more digital, connected, and open strategy, announced it will present during Money20/20 at the Venetian, Las Vegas, as industry leaders at the Mambu Partner Hub, booth 6600, Monday, with demos on October 23, 2:30 – 3:45 pm and Tuesday, October 24, 10:00 – 11:15 am PT.
Sensedia and Mambu's solution enables financial institutions to leverage Mambu's core banking functionalities with Sensedia's advanced API management capabilities and open finance, enabling seamless connectivity and interaction between various financial services and applications. This combined offering simplifies consent management and advanced security capabilities for heavily regulated initiatives. A unified, scalable platform provides a comprehensive, integrated solution that addresses financial institutions' diverse needs for a holistic way to modernize legacy systems, drive faster innovation and bring superior value to customers across various sectors.
"Combining Sensedia's strengths with Mambu's gives customers leverage through the benefits of advanced banking solutions and efficient API management from a single platform," said Filipe Torqueto, Sensedia's head of US solutions. "Mambu and Sensedia champion the digitization and streamlining of offerings, promoting operational efficiency and customer-centric experiences that empower businesses to drive agile innovation in embedded and open finance. Our goal is to help financial institutions make their BaaS and embedded finance transformations simplified, safe, fast and seamless."
Tailored, secure solutions allow institutions to rapidly design and deploy innovative financial products and services and create customized APIs to meet specific business needs and market demands. Sensedia and Mambu offer significant advantages to financial institutions:
Security: Robust security measures and compliance management ensure secure transactions, data protection, and adherence to relevant financial and data protection regulations.
Speed: Streamlined operations reduce time-to-market for new financial products and services, using optimized API performance to minimize downtime.
Insight: Comprehensive analytics combining financial product performance and API usage provide critical information to drive decision-making and continuous improvement.
Flexibility: Possibilities exist to serve diverse markets by catering to the varied needs of financial institutions, fintechs, and other industries requiring advanced banking solutions and API management.
Sensedia is garnering acclaim as a trailblazer in AI/API strategy, solidifying its reputation as an industry innovator.
This announcement comes on the heels of a successful presence at FinTech South, where Sensedia's expert team shared insights on cutting-edge Open Banking and Fintech initiatives, focusing on open APIs, embedded finance, and cross-border payment opportunities. The organization's footprint in the US as an API solutions leader is expanding quickly.
Stay Ahead of the Financial Curve with Our Latest Fintech News Updates!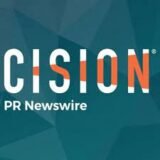 BusinessWire