Tipalti, the leading global finance automation platform, reported remarkable momentum in the first half of 2023, processing more than $50B in payments volume annually. The company increased its global customer base to more than 3,500 — a 41% YoY growth — including the additions of Jitterbit, Access Genetics, Ingenio and Spitfire Audio to solidify its position as a leader in the global financial technology sector.
At its third annual Illuminate conference, Tipalti announced a slew of new products and enhanced capabilities, supported by its $150 million raise in incremental growth funding led by JPMorgan Chase Bank and Hercules Capital earlier this year. Additionally, the company announced the general availability of Tipalti Expenses, a comprehensive solution for automating and managing employee spending and reimbursements globally, to round out its suite of product offerings. Tipalti Expenses seamlessly integrates with Tipalti's platform, which automates AP, mass global payments, procurement and cards, to improve financial visibility and reduce errors and fraud. In July, Tipalti released the physical version of Tipalti Card for U.S. users, the counterpart to its virtual card announced at last year's Illuminate, which will also integrate with Tipalti Expenses.
Since entering the European market in 2021, the company has continued solidifying its global presence, signing over 250 customers across Europe and contributing to one-third of Tipalti's growing partner ecosystem. One of the U.K.'s newest customers, Spitfire Audio, a music technology company creating virtual instrument sample libraries for music production, expressed the need to invest in finance automation to scale the company and increase efficiency.
"When you're a growing business, you always have to consider the long-term benefit. To manage our increasing amount of transactions, we either had to hire more people or invest in an automation tool," said Shahid Khalid, Head of Finance at Spitfire Audio. "Tipalti was the perfect solution for us. We've been able to automate the process of disbursing royalties, simplify our operations and provide expert support without any interruptions. Now, we can focus on delivering exceptional music instead of managing complex payment logistics."
Last month, Tipalti announced the launch of a fully localized solution for the European market and was recently granted an Electronic Money Institution (EMI) license from De Nederlandsche Bank (DNB), allowing Tipalti to offer a full spectrum of payment solutions and capabilities to more businesses across key European markets. These are key stepping stones with expectations that the continent will bring in at least 20% of the company's new business by the end of 2024.
Contributing to the company's overall momentum is Tipalti's Alliances Program, which has seen a rapid expansion since its inception in 2019, delivering 300% YoY channel business growth. The Alliance Program consists of over 570 partners worldwide, adding more than 50 new partners in the first half of this year, including two of the top 20 accounting firms in the U.S., RSM and Eide Bailly. Earlier this year, Tipalti invested in its Partner Hub, featuring marketing resources, training videos, partner success stories, lead generation tools and more, further supporting its partners' business needs.
"We are incredibly proud of the exceptional growth and achievements Tipalti has accomplished already in 2023," said Chen Amit, CEO and co-founder of Tipalti. "Our team's dedication, innovative spirit and commitment to our customers have been instrumental in driving our success on a global scale. We are excited about the future and will continue revolutionizing finance operations for businesses worldwide through our unparalleled automation solutions."
Additional major milestones for Tipalti in the first half of 2023 include:
Illuminate Conference: This year's virtual event logged a record-breaking 5,000+ registrants worldwide, a 61% increase from 2022, and featured insights and best practices from industry experts on how automation, AI and leading innovations will impact the future of finance.
Product Innovation & Enhancements: Tipalti continued to enhance its product offerings, embedding OpenAI's GPT-4 technology to include two new AI-powered capabilities.

Auto Coding: Leveraging generative AI, Auto Coding analyzes the context of the purchase order, the invoice and the ledger, allowing for improved matching accuracy and further elimination of manual coding.
Ask Pi: A ChatGPT-powered digital assistant that allows any user within a customer's organization to easily access information and answer key business questions – simple or complex financial and system questions – instantly through a chat interface, saving time and resources.

Leadership: Expanding its C-Suite, Tipalti welcomed the additions of Des Cahill as Chief Marketing Officer; 

Alice Davidson

 as General Counsel; and 

Perla Stoeckert

, who re-joined the company as Chief Compliance Officer.
Awards & Recognition: Tipalti celebrated its inclusion on the Inc. 5000 list for the sixth consecutive year, was named to Spend Matters' '50 Providers to Know' for the fourth consecutive year and was named to CNBC's inaugural "World's Top Fintech Companies" list. Tipalti was also recognized as the Gold Winner of the 2023 Merit Awards for Technology, the Gold Globee Winner for the 2023 Globee Awards for American Business, a 2023 SaaS Awards finalist for "Best SaaS Product For Financial Services" and was a spotlighted vendor in CRN's 2023 Partner Program Guide.
Stay Ahead of the Financial Curve with Our Latest Fintech News Updates!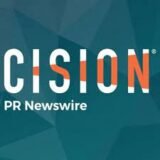 PRNewswire