TZP Growth Equity, a fund within the broader TZP Group ("TZP"), a multi-strategy private equity firm, announced its investment in Finzly, Inc. ("Finzly" or the "Company"), a provider of modular banking and payments technology infrastructure for financial institutions.
Founded by Booshan Rengachari in 2012 and headquartered in Charlotte, North Carolina, Finzly empowers banks, fintechs, and businesses to rapidly adapt to changing market demands. Finzly's modern, cloud-based, and open API operating system serves as a parallel platform to a bank's core, enabling banks to focus on creating customer centric experiences.
"We are investing in Finzly due to its innovative approach to creating flexible payments and banking solutions. Their technology aligns with our vision of supporting companies that contribute to the evolution of the banking and financial sector," said Shamit Mehta, TZP Partner. "Finzly stands out from the competition through its unique platform that allows for the seamless integration of various banking services through its modern architecture. Their commitment to utilizing cutting edge technology lowers the total cost of ownership and positions them as a true forward-thinking partner to their customers."
"TZP brings a wealth of experience, a broad network within the financial industry, and a strong track record of supporting growing firms in realizing their potential," said Finzly founder and CEO, Booshan Rengachari. "Their strategic guidance, along with financial backing will help accelerate Finzly's growth trajectory and enhance its market position. The Finzly team is very excited to partner with TZP Group for this next chapter in the company's journey."
Shamit Mehta led the transaction for TZP with support from George Philipose. Goodwin Procter LLP and McGuireWoods, LLP provided legal counsel to TZP and the Company, respectively. Shamit Mehta will join the board as part of the transaction.
Stay Ahead of the Financial Curve with Our Latest Fintech News Updates!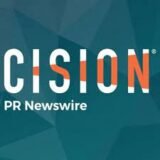 PRNewswire