Roy Dekel, co-founder and CEO of SetSchedule, will be making his second appearance on the podcast Growth Think Tank, formerly known as Leaders in the Trenches, hosted by Gene Hammett. In this podcast, Gene interviews leaders of fast-growing companies, specifically the 500 fastest growing companies according to Inc Magazine, focusing on how leaders' personal and professional growth impacts the growth of their companies. Roy will discuss professional growth and the importance of business coaches. Fintech News
"By nature, entrepreneurs are driven individuals who believe they can take a thought or idea and turn it into a successful business through business acumen and sheer force of will," says Roy. "This type of thinking lends itself to thinking of yourself as an island. While this can be useful in making you resourceful and tenacious in your pursuit of success, it can be harmful if it prevents you from seeking outside guidance."
Roy co-founded SetSchedule in 2014 with his partner, Udi Dorner. The mission of the company was to revolutionize the real estate industry and the way agents connect with homeowners and buyers. To this end, SetSchedule offers a multi-patented lead marketplace where agents can acquire leads on-demand from multiple vendors. Furthermore, agents can then service these prospects utilizing SetSchedule's easy to use suite of SaaS solutions. By leveraging AI-powered predictive data, trend insights, and automated marketing software tools and machine learning, SetSchedule delivers better business efficiency to agents, teams, brokers, franchises and industry verticals.
SetSchedule also has plans to launch a new product in the Fall of 2021 that will unify all real estate agents and ancillary professionals. Everyone who contributes to or benefits from a real estate transaction will benefit from a partnership with SetSchedule. SetSchedule also offers a marketing platform called SetAds. SetAds allows brands to broadcast directly to SetSchedule's nationwide network of real estate agents through tailored ads and collect detailed analytics through customized landing pages. SetAds allows brands to control how they're seen and discover and interpret meaningful patterns in consumer data.
Roy's interview will be recorded in April and published the following month. Learn more about SetSchedule at setschedule.com and learn more about SetAds at setschedule.com/setads.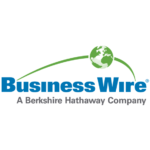 BusinessWire