Silverflow is now certified with Bancontact
PSPs and acquirers will benefit from greater agility, transparency, and security for their card payments by connecting via a cloud-based platform
Silverflow has announced the completion of the technical implementation and certification of Bancontact, the payment scheme leading the Belgian market in electronic payments. Silverflow can now accept and offer Bancontact transactions to acquirers. This record time to go live was due to the advanced technology and expertise shared across both Silverflow and Bancontact.
"We are excited that we are now able to offer our customers Bancontact, a popular payment method from Belgium." Says Anne Willem de Vries, co-founder and CEO of Silverflow. "By getting certified with Bancontact, our customers can offer consumers more options to choose from, when selecting their favorite payment method. This improves the shopper's experience and results in more loyal shoppers."
Bancontact is the latest in a list of card networks that Silverflow has connected to since its inception in 2020 including Visa and Mastercard. On the roadmap for the coming months, Silverflow has plans to connect to AMEX, JCP, CUP, and Diners/Discover, among other local networks. This allows Silverflow to offer customers a single platform connecting to the card networks- streamlining the processing and data flow between the card issuers, acquirers, PSPs, and merchants.
By allowing direct access to card networks through a single API Silverflow's platform enables PSPs and acquirers to instantly add new functionality, streamline quality data flows and significantly reduce costs.
Nathalie Vandepeute, CEO of Bancontact Payconiq Company: "We are thrilled on taking this step with Silverflow and the integration of Bancontact as a payment method. Thanks to the broad reach of Silverflow, Belgians will be able to pay online with Bancontact at a lot more webshops. Paying online with Bancontact is very easy with the smartphone. You can do so by scanning the QR code on a desktop with the Payconiq by Bancontact app or by paying directly via the app on mobile."
Fintech News – The Latest News in Financial Technology.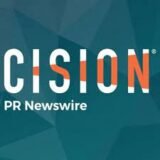 PRNewswire