Consello, the financial services advisory and strategic investing platform, is pleased to announce the appointment of Sir Nigel Boardman to its Advisory Board.
Sir Nigel Boardman is a member of the board of luxury car company Aston Martin Lagonda; Chair of Arbuthnot Latham, a regulated bank; and a Non-Executive Director of the bank's AIM-listed holding company, Arbuthnot Banking Group. Sir Nigel is also the Chairman of Mile Group Unlimited and Glyde Group Unlimited, which control ABP Food Group, Blackrock Health Group and certain property interests.
Sir Nigel was a Partner at the law firm Slaughter and May from 1982 until 2019, where he specialized in mergers and acquisitions and corporate advisory, and practiced sports law and art law. During his time at the firm, he headed the corporate practice, the Africa practice and the Art Law practice. He was awarded a Knighthood in the Queen's Birthday Honours in June 2022 for services to the legal profession.
Sir Nigel is Chair of Help for Heroes, a military veterans' charity, is Trustee and Chair designate of the Medical College of Saint Bartholomew's Hospital Trust, a charity funding medical research, and is Trustee Emeritus and a member of the audit committee for the British Museum. Sir Nigel was previously a non-executive board member of the Department for Business, Energy and Industrial Strategy and chaired its audit committee.
"Nigel has for decades been recognized as one of the world's preeminent advisors and legal minds, especially in the field of mergers and acquisitions, corporate finance and large-scale transactions of global importance," said Declan Kelly, Chairman and CEO of The Consello Group. "Many of the world's leading companies and CEOs have come to rely on him for advice and direction and we are delighted to welcome him to our growing team of senior advisors around the world. At Consello, Nigel will serve as an advisor to our clients and our investment holdings, as well as the company as a whole. He will also play a significant role in helping us further build out and expand our UK and European presence following the recent announcement of our new offices in London."
"I am delighted to be joining the Consello team," said Sir Nigel Boardman. "Consello advises some of the world's most preeminent companies and investors and I am looking forward to the opportunity to spend time with clients and investors, as well as help grow Consello's businesses in the UK and continental Europe."
For more such Updates Log on to https://fintecbuzz.com/ Follow us on Google News Fintech News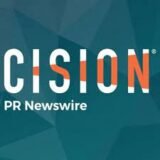 PRNewswire