SkyRemit, a leading brand in facilitating CNY remittances for expats in China, unveiled its latest innovation, SkyRemit 2.0, on October 20th. This upgraded version redefines the ease of sending money back home for foreign workers in China, with a user-friendly interface, smoother operations, and multiple transfer choices. Expats can now effortlessly manage their remittances through their mobile devices, eliminating the need to be physically present and breaking free from the constraints of traditional banking methods.
One of the standout features is the variety of transfer options available to users. Should you run into bank restrictions, like BOC's minimum remittance threshold of 50,000 RMB or certain banks capping remittances at 1,000 RMB, SkyRemit steps in with solutions. It provides the convenience of using Alipay and facilitates multiple transfers, effectively solving the challenges posed by both minimum and maximum bank limits.
In a time when convenience is highly valued, SkyRemit eliminates the need for individuals to take time off work during weekdays, wait in long queues, or submit complicated documents at the bank. Instead, they can complete transactions anytime, anywhere through their mobile phones, providing fewer documents and only at the first time. With funds credited within 48 hours after the transfer, and the fastest transfer taking just 30 minutes, everything becomes faster and more convenient.
With SkyRemit, language barriers are a thing of the past. The fully English interface and instant English online customer support ensure that users can access professional assistance even on weekends, adding a personal touch to the digital experience.
Stay Ahead of the Financial Curve with Our Latest Fintech News Updates!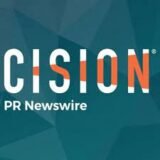 PRNewswire