Socure, the leading provider of digital identity verification and fraud solutions, announced it has been awarded the prestigious 2023 Fraud & AML Impact Award for Best Know Your Customer/Business Innovation by Datos Insights, formerly Aite-Novarica Group. This is the second time Socure has won the Fraud & AML Impact award. In its third year, the Fraud & AML Impact Awards program identifies the organizations and vendors whose new and disruptive financial crime solutions and capabilities more effectively and efficiently counter escalating financial crime threats.
Socure's KYC solution solves the most critical issue facing digital onboarding – delivering inclusive access to financial services and seamless customer experience across all segments of the population, without compromising accuracy or compliance. Socure KYC brings unparalleled accuracy and coverage, offering 20-40% higher auto-approval rates than competitors for hard-to-verify populations. As a result, Socure customers recoup millions of dollars in revenue previously lost to inadequate population coverage or spent on legacy manual review processes.
"With changing consumer demographics, effecting seamless and safe customer experiences without sacrificing regulatory compliance or effective financial crime risk management continues to hamstring organizations," says Chuck Subrt, Fraud & AML Practice Director at Datos Insights. "These challenges are even more daunting when onboarding and transacting with hard-to-identify individuals. Socure offers an innovative KYC solution that arms organizations with the necessary intelligence to identify and onboard hard-to-verify populations. Socure is a worthy recipient of the 2023 AML Impact Award for Best Know Your Customer/Business Innovation."
Socure's KYC solution ensures industry-leading data coverage for the hard-to-identify GenZ consumer in particular. It verifies over 70% of 18-year-olds opening their first account, surpassing any other provider in the market by at least 30%. With record-setting verification rates of up to 93% for 18-25 year olds, Socure quickly closes the gap on auto-approval rates of mainstream populations. At up to 99% today, the company continues on its mission to verify 100% of good identities in real time and eliminate identity fraud for every applicant on the internet.
"For far too long, organizations responsible for compliance-based customer identification have been strapped with inadequate, rules-based solutions which leverage little data and unfairly exclude great customers while granting access to bad actors that illicitly move money and fuel crime," said Johnny Ayers, founder and CEO of Socure. "We leverage the most advanced AI and a wide range of data sources to provide a comprehensive view of identity – beginning with basic personally identifiable information and complementing it with over 400 correlative signals and data sources ranging from behavioral biometrics to device, geolocation, proof of life and more. In this way, Socure's offering goes well beyond addressing compliance needs, but also helps eradicate crime and unlock new business opportunities."
Socure's KYC solution is integrated into the Socure ID+ platform that elevates the market standard for identity verification and proofing, KYC, fraud risk prediction, document verification, and bank account ownership validation. Delivered through a single API, the platform and the product suite help the largest financial institutions and fintechs orchestrate the entire user lifecycle, starting at onboarding and beyond. Socure's proprietary identity graph includes more than two billion known good and bad identities. The ID graph, in combination with advanced machine learning and artificial intelligence, are responsible for automatically verifying users, as well as the association, velocity and risk of relevant attributes including devices, emails, addresses, IDs, documents and more.
The winners of this award were selected based on their level of innovation, competitive advantage, market need, impact on customer experience and operational efficiency, integration and scalability and future roadmap. They were selected by a global panel of both internal and independent experts on fraud and AML.
Fintech News – The Latest News in Financial Technology.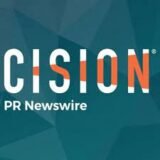 PRNewswire