This recognition marks pivotal inflection in scale and the re-emergence of micro-finance (P2P) for everyday Americans and the Global Middle Class.
SoLo was chosen as a 2023 CNBC Disruptor 50 company making its founder the 1st founder to receive such a distinction for two different companies.
SoLo, the US's largest community finance platform, today announced it was named to the 2023 CNBC Disruptor 50 list. The 11th annual list highlights 50 private companies that are chasing some of the market's biggest opportunities. SoLo is pioneering a micro-finance model that's revolutionizing subprime lending and borrowing, with a commitment to community. The companies on the list include breakthrough ideas that have the ability to quickly upend markets and incumbent companies. SoLo was selected to this list alongside some of the world's most funded and innovative technology companies including Canva, Stripe, Brex, and ChatGPT creator OpenAI.
At #50, SoLo was chosen because of its groundbreaking community finance model where its members back each other, enabling people to borrow and lend from each other. As the US & Canada's only Black-owned fintech Certified B Corp, and the nation's largest Black-owned personal finance solution, SoLo is one of only a few fintech companies to make the list. With a focus on serving underserved communities, SoLo's selection speaks to the clear unmet need for financial innovation across middle class America, which has historically been overlooked.
More Americans than ever before, 254M Americans to be exact, are not banked correctly with many being Gen Z. They live with little savings, limited access to loans, and a few solutions to grow the savings they do have. SoLo's solution is to allow its lending members to make returns while making an impact, and provide its borrowers easy access to loans with transparent terms that they control. Since launch, SoLo has seen 800K loans funded, $400M in transaction volume, a 93% repayment rate and a median funding time of less than 15 minutes, with 82% of its members being from underserved zip codes.
"We're proud to be selected by CNBC for SoLo's progress and innovation around community finance. We've always believed and performed as one of the best fintechs in the world. This is a testament to our progress–and to CNBC's belief in companies like SoLo who are truly making a difference," said Travis Holoway, Co-Founder and CEO of SoLo.
The CNBC recognition comes on the heels of incredible momentum and expansion for SoLo. Earlier this year, the company officially became one of the largest community finance companies in the world, crossing a million users. This selection also marks the 1st time in the history of the Disruptor 50 list that a founder has had two companies make the lists. SoLo's Co-founder and President, Rodney Williams also co-founded and led the disruptive ultrasonic payment solution LISNR to be selected to the CNBC Disruptor 50 list a total of 4 times.
"This is my second company to be selected for the list, and it's even more exciting than the first. As an often overlooked founder of color, this recognition is significant. It further validates our ability to create groundbreaking technology like LISNR and world changing business models like SoLo. And more than that, it also shows a track record of real innovation and performance – which warrants significant investment and support." said Rodney Williams, Co-Founder and President of SoLo.
To determine the CNBC Disruptor 50 list, companies completed a comprehensive and rigorous evaluation across a wide range of quantitative and qualitative criteria. Read more about the selection process here.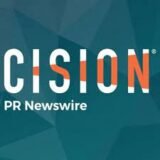 PRNewswire