Sourcepass, an innovative digital IT Services and Security Provider, has joined forces with Founder Shield, a tech-enabled, digital insurance platform to provide a marketplace for clients to access a broad range of competitive and economical insurance products.
As companies struggle with the tedious processes of obtaining adequate cyber insurance for their businesses, many find their applications rejected due to failure to check all security services boxes before applying. Sourcepass is an IT service and security provider that helps complete hundreds of insurance questionnaires on behalf of their clients every year.
This experience has allowed them to tailor their security offerings to meet the standards insurance providers maintain. As a preferred business services partner of Founder Shield, Sourcepass is making it even easier for its clients to access competitive rates on cyber liability, errors and omissions, and other standard commercial insurance products. Additionally, the thousands of Founder Shield clients will have access to Sourcepass' strategically developed suite of security and technology services.
"This agreement will ensure Sourcepass clients have access to the best-in-breed technology services backed by economical insurance products to protect the viability of their businesses," said Chuck Canton, Founder and CEO of Sourcepass.
"Founder Shield is very excited to partner with Sourcepass" said Carl Niedbala, Co-founder and COO of Founder Shield. "As a digitally innovative company, we focus on providing the best service experience to clients. The Sourcepass platform, integrated with Founder Shield, will provide a seamless, turnkey solution for customers to apply for the right insurance for their business quickly."
For more such Updates Log on to https://fintecbuzz.com/ Follow us on Google News Fintech News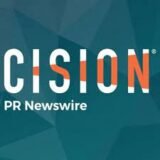 PRNewswire