We've all seen the headlines. That tech is bracing itself for a challenging year. From gaming to green tech, fledging startups to billion-dollar global businesses – it would appear that most tech sectors will feel the pinch of the recession. 
But that is not to say all is lost. Far from it. For the first part, it's important to remember that this isn't the first time tech has weathered such a storm. Moreover, many successful tech startups were born in times of crisis. For example, Uber and Airbnb were founded during the 2008 financial crash. It's also important to note that while the current landscape may have a short-term negative impact, in the long-term it could mean that those start-ups and projects that survive rocket in value. 
With this in mind, there are several tried and tested strategies startups can take to build resilience and support a healthy level of growth in 2023:  
Preserve your Runway
It sounds obvious but at times of economic difficulty, it becomes even more important to be extra frugal when it comes to budgeting. To do this the challenge lies in distinguishing between the 'nice to haves' and the 'must haves', and adapting your plan accordingly. Here, anything deemed not absolutely essential has to go. Based on our research, for most companies, this will mean continuing to invest in sales and marketing spending to create cut-through in the now while dialing down longer-term investments. All of this should be done with a sharp focus on how any cost aligns with your wider business metrics – the end goal is to preserve your runway for as long as possible 
Sync Strategies
Your top-down objectives of where the company needs to be in terms of the broader strategy and runway preservation may be slightly or even very different from the bottom-up plans of key department heads. That's why it can be extremely efficient and effective to merge strategies in order to ensure everyone is working towards identified shared goals. It can also help to root out any inefficiencies and ensure a much leaner way of working.
Plan for Risk
Even with the most meticulous, well-designed execution strategy, every new product or business move comes with a certain level of risk. Make sure you plan for it.
Identify key risk areas well in advance – those types of marked moments signal that your original plans may need to change, shift or need a completely new focus.
This should be underscored with gating items and milestones for further investment around new products or tech, ensuring you only buy in more money at a comfortable stage of growth.
Reimagine Funding  
Should you decide to embark on more funding,  the good news, despite the headlines,  is that strong companies will continue to receive funding in 2023. However, it may look slightly different. From our research, we predict startups will continue to pivot to debt and alternative financing as part of their capital stack as the fall in valuations continues to make VC funding a much less attractive route due to the associated high levels of equity required. We also foresee a rise in purpose-specific financing solutions – smaller cash boosts to solve an immediate problem or exploit a short-term opportunity such as client conversion, reducing friction, or shortening a sales cycle. 'Buy now, pay later' are one of the most popular examples of this approach. 
Keep on 
Lastly, although it may be hard, it's important to try to not buy into all the headlines and 'expert reviews', much of which may be designed to scaremonger and capture your attention. This is, after all, not tech's first crash. And just like tech recessions before, it will come to an end probably sooner than you think. The likelihood too is that it will drive best practices, as stakeholders and investors gravitate to those companies who remain vigilant and maintain growth in a healthy, measured way.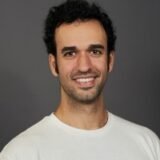 Miguel Fernandez