Spiral, the Impact-as-a-Service™ platform for financial institutions, today announced an integration with Q2's Digital Banking Platform via the Q2 Partner Accelerator Program. Q2 Holdings, Inc. (NYSE: QTWO) is a leading provider of digital transformation solutions for banking and lending.
As part of the Q2 Partner Accelerator Program, financial institutions can purchase Spiral and offer its solution to their account holders through the Q2 Digital Banking platform, enabling customers to drive community and environmental impact. The Q2 Partner Accelerator Program allows financial services companies to leverage the Q2 SDK and create standard technology integrations to the Q2 Digital Banking Platform. Spiral will offer Q2 customers a turnkey platform that allows them to increase customer and member engagement and retention by strengthening their ability to serve their communities, while increasing revenues through higher spending and engagement.
"Competition is fierce, and banks and credit unions are looking for game-changer differentiators that will allow them to engage and expand their customer base," said Shawn Melamed, CEO and Co-founder of Spiral. "The Q2 Innovation Studio allowed us to develop a turnkey integration for Q2 customers that enables banks and credit unions to support their communities while increasing retention and attracting new generations of customers and members," he added. "We are delighted to be a part of Q2's vision to support innovative impact-driven banking experiences."
"We are excited to welcome Spiral to the Q2 Partner Accelerator program," said Johnny Ola, managing director of the Q2 Innovation Studio. "Financial institutions now have the ability to offer Spiral's community and sustainability products to engage and expand their customer base."
Spiral will be in attendance at Q2's CONNECT 23 Conference in Austin, TX on May 15-18. To schedule a meeting with Spiral while at the conference, please schedule a demo here.
To learn more about the Q2 Innovation Studio Partner Accelerator Program, please click here.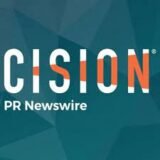 BusinessWire