SRAX, Inc. (NASDAQ: SRAX), a financial technology company that unlocks data and insights for publicly traded companies through Sequire, its SaaS platform, will host the 2021 LD Micro Main Event, both in-person in Los Angeles and virtually via their Sequire Virtual Events platform, on October 12-14.
LD Micro is the host of the most influential conferences in the small and microcap world. The LD events have been presented virtually since the start of the pandemic.
This event marks the first in-person conference for LD Micro in almost two years and brings physical and virtual elements together to form a truly unique experience.
"About time," stated Chris Lahiji, Founder of LD Micro.
"It has been nearly two years since our last physical conference. I wanted our 14th installation to host all the executives and investors that supported us. I'll be looking forward to greeting everyone with fist bumps, chest bumps, and hugs."
The event is expected to feature around 150 companies, presenting for 25 minutes each. The companies will be able to present in person and virtually, fulfilling our goal of combining physical events and virtual events together. Though 1×1 meetings between investors and executives will only be hosted at the physical event, investors all over the world will be able to see the virtual presentations from these wonderful companies.
Event: The LD Micro Main Event
Date: Tuesday, October 12th – Thursday, October 14th
Location: Luxe Sunset Bel Air (Los Angeles)
The link to register for virtual and physical components of the event will be released soon.
For more such Updates Log on to https://fintecbuzz.com/ Follow us on Google News Fintech News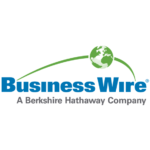 BusinessWire