Structure.fi, a mobile-first financial platform that offers investors seamless access to both traditional and crypto markets, has officially launched in Argentina, further solidifying the company's commitment to expanding access to financial services in Latin America. The launch in Argentina follows Structure.fi's genesis launch in El Salvador in August, which garnered support from high-ranking officials within the El Salvadoran government and has been embraced by El Salvadoran investors.
Latin America is well-positioned to become a global leader in blockchain adoption, with companies like Structure.fi investing in the burgeoning market. Argentina has taken significant strides to educate its people on the power and promise of blockchain technology and cryptocurrencies . These efforts include grass-roots campaigns from non-governmental organizations, like Bitcoin Argentina, to educate Argentinian students on Bitcoin and showcase the true value of a digital economy. Argentina ranks second in the region and tenth globally in adoption of cryptocurrencies due to the volatile nature of local markets, significant government intervention in the economy, and distrust of the country's traditional financial institutions.
"What we are seeing in Argentina, is a rebuke of traditional financial institutions, combined with a tangible effort to pursue progressive, technologically driven economic solutions to lift people up," said Bryan Hernandez, co-founder and President of Structure.fi. "Crypto, and platforms like Structure.fi, present an opportunity for people to participate in global financial markets without barriers."
Structure.fi's intuitive, user-friendly, platform gives investors of all experience levels the ability to invest, earn interest, borrow, lend, and complete peer-to-peer transactions in both traditional and digital financial assets. Structure.fi simplifies the friction-heavy crypto market by allowing users to execute trades in one place that in the past would have required a series of complex executions across multiple platforms.
On Structure.fi, traditional assets are tokenized in order that they can be accessed on a blockchain. Each traditional asset token is backed 1-to-1, meaning that users in Latin America are able to purchase tokenized versions of blue chip stocks like Tesla, Apple, and Amazon that maintain a value pegged to their traditional counterpart. Users in Argentina will see tremendously improved access to financial services, allowing them to experience the true power and promise of blockchain technology.
"Argentina presents a tremendous opportunity for the crypto industry to grow and live to its potential," said Wes Cecil, Chief Strategy Officer of Structure.fi. "Nearly 2.5 million people in the country already own crypto, and its use is currently thriving in places like the Patagonia Crypto Valley. It won't be long until Argentines across the country see the power of companies, institutions, and solutions based on blockchain technology."
For more such Updates Log on to https://fintecbuzz.com/ Follow us on Google News Fintech News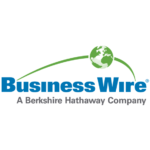 BusinessWire