Sunyard Technology, the leading global payment solution provider, announced that its Android Mobile Payment Terminal i80 got PURE certification recently for security priority and authentication. The i80 Android mobile payment terminal is also implemented under all round certification, including PCI PTS 6.x, Visa payWave, Mastercard Contactless, Discover, JCB, Rupay, etc.
Catering to the trend, the operating system of i80 is improved to Android 10. And the functions of fingerprint and dual SIM cards are realized since design to easily expand its business and make valuable contributions to the company's long-standing collaboration with various partners.
Powered by a customized Android O.S., the i80 is designed with a special security processor and a triple-level PUK system. In this connection, multiple protections, including self-destruction of security, can come in handy to prevent your information from leakage.
For longer operation, trouble-free experience, and more effective performance, the i80 uses a high-capacity battery with low consumption. Tested by authority, the unfailing service of the i80 shall not be less than 150 hours in the normal condition in practice, even equipped with a stunning high-definition 5.5-inch color touchscreen display.
At Sunyard, we're constantly expanding and evolving our portfolio of products to help you grow your business. Everything we do is backed by the expertise, support, and commitment that you already trust us for.
Our culture of care means we invest time, energy, and resources to develop products you can count on. We care about quality as much as you do. Whether you need advice, more information or to make an order, we're here to help.
Fintech News – The Latest News in Financial Technology.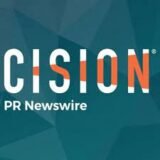 PRNewswire