Synapse Financial Technologies, Inc., a regulated embedded finance platform that increases access to best-in-class financial products, has been named to the CNBC list of the World's Top Fintech Companies 2023. The World's Top Fintech Companies list is presented by CNBC and Statista Inc., the world-leading statistics portal and industry ranking provider.
For the first time, CNBC and Statista are awarding the World's Top Fintech Companies in nine different market segments. The top list is based on the analysis and weighting of overarching and segment-specific key performance indicators.
1. Collection of publicly available data points for more than 1,500 companies:
In-depth research into relevant KPIs was collected for a previously compiled longlist of eligible companies using publicly available sources such as annual reports, company websites, or newspaper articles.
2. Open online application form filled out by more than 100 companies:
In an open online application, announced and promoted via the CNBC website, companies had the opportunity to be considered for the top list by submitting relevant KPIs.
"Our mission is to ensure everyone around the world has access to best-in-class, compliant financial products regardless of their net worth," said Synapse CEO and co-founder Sankaet Pathak. "We are honored to be recognized on CNBC's inaugural World's Top Fintech Companies list for our innovative approach to ensuring financial health is accessible to 1.7 billion underbanked adults around the world."
2022 was a milestone of growth and market momentum for Synapse, with its platform reaching 18 million end users and over $76 billion in annual volume. In 2022, Synapse launched its cash management account product Global Cash, making it possible for residents in 35+ countries to invest and hold U.S. dollars. Global Cash also allows fintechs to expand their market reach to bring borderless access to financial services for their customers. Earlier this year, Synapse launched its Fasttrack Program to help address the disruptions caused by the closure of Silicon Valley Bank and other banks by enabling impacted fintechs to resume payment processing services in days.
Fintech News – The Latest News in Financial Technology.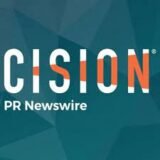 BusinessWire