Synapse Financial Technologies, Inc., a regulated embedded finance platform that increases access to best-in-class financial products, has been ranked 881 on the annual Inc. 5000 list. The list ranks the fastest-growing private companies in America and represents a one-of-a-kind look at the highest-performing companies within the economy's most dynamic segment—its independent businesses. With its second consecutive year on the list, Synapse cements its position alongside successful past honorees including Facebook, Chobani, Under Armour, Microsoft and Patagonia, among other well-known names.
"We are pleased to be included again in the Inc. 5000 list and see a significant jump in our rank from 1,339 last year to 881," said Synapse CEO and co-founder Sankaet Pathak. "This recognition is a testament to the strength of our strategy – empowering an industry of innovators making financial services more accessible and equitable. Our wide range of products has become essential to our fintech customers, allowing them to grow their businesses and, by extension, grow ours as we work to democratize financial services for all."
Synapse was founded to advance financial inclusion for those on the outskirts of the traditional banking system. Globally, more than 1.7 billion adults are underbanked and therefore have no access to earnings on savings or investments, credit or other tools to build financial health. Through Synapse's regulated embedded finance platform, fintechs across the globe are empowered to launch feature-complete financial products in weeks.
"Running a business has only gotten harder since the end of the pandemic," says Inc. editor-in-chief Scott Omelianuk. "To make the Inc. 5000—with the fast growth that requires—is truly an accomplishment. Inc. is thrilled to honor the companies that are building our future."
Synapse and its fellow honorees on the 2023 Inc. 5000 have driven rapid revenue growth while navigating inflationary pressure, the rising costs of capital, and other macroeconomic headwinds. For complete results of the Inc. 5000, including company profiles and an interactive database that can be sorted by industry, location and other criteria, go to www.inc.com/inc5000. The top 500 companies are featured in the September issue of Inc. magazine, available on newsstands beginning Tuesday, August 23.
Fintech News – The Latest News in Financial Technology.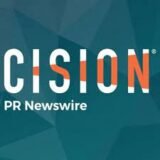 BusinessWire