Tegus, the leading investment research platform, announced a partnership with Blue Heron Research Partners for a new offering, Management Checks by Blue Heron. This offering expands Tegus' core suite of expert research by providing users with critical insights on the strengths, weaknesses, and management styles of CEOs and key executives, all within the Tegus platform.
Management Checks by Blue Heron will be available in the Tegus platform beginning on November 8, 2023.
See the full details here.
Powerful Partnership for Deeper Insights 
Blue Heron Research Partners is the leading provider of management due diligence, with 20 years' experience conducting and creating in-depth management diligence research for investment firms. Their teams of investigative journalists examine management teams, culture, customers, and competition to evaluate the health and direction of businesses and the people that run them.
The new joint offering will connect users with a powerful on-demand library of hundreds of deeply researched management diligence reports on relevant public and private companies." Management Checks by Blue Heron combines the strength and expertise of Blue Heron's pioneering management diligence and Tegus' market leading platform and technology," said David Rynecki, Founder & CEO of Blue Heron.
"Historically, investors had to commission third-party reports to get deep insights on management teams and leaders. As a result, investors reserved this type of research for only the most significant investment opportunities," said Thomas Elnick, co-CEO and co-founder of Tegus. "Our offering changes that. With instant access to management checks on the world's leading public and private companies, users gain access to deep, detailed interviews with line-of-sight sources — all conducted and built by a team of expert journalists and professional investigators at Blue Heron. It's an offering like no other."
Tegus customers will have immediate access to management check summaries and key findings of each report, available as a part of their Tegus subscription. Customers interested in next-level access will have the ability to purchase an annual subscription to full reports and source interview transcripts.
Stay Ahead of the Financial Curve with Our Latest Fintech News Updates!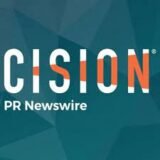 PRNewswire