Totavi, a leading fintech strategy and product advisory firm, has announced the publication of an insightful research report on the credit-cards-as-a-service industry. This comprehensive paid report provides detailed market insights to inform decisions for banks, credit unions, startups, and established companies choosing a service provider in this burgeoning industry. Through the significant amount of data and updated frameworks provided in the report, businesses will be empowered to make better decisions and allocate resources with greater efficiency. Companies will now be able to save months of time with direct access to information that would typically require multiple meetings, demos, or RFIs to acquire.
As the payments sector has become more distributed, the growth of digital payments has led to an increasing number of banking and financial services entities offering credit cards to their audiences. Many of these products are built on top of fintech credit card program managers, which have proliferated in the past five years as consumers have moved further away from cash. This report explores the varying solutions, similarities, and differences between program managers. The robust report spans 16 pages, each including valuable data and analysis on the six major credit-cards-as-a-service platforms.
Totavi's report covers critical aspects such as funding, investors, customers, and capabilities, ensuring readers receive a well-rounded view of the industry's competitive landscape. The comprehensive coverage includes an in-depth exploration of pricing models and expected fees associated with building a co-brand credit card program, a crucial consideration for businesses aiming to optimize their financial strategies.
"The Totavi team possesses unique experience and insight into all things cards and fintech," said William Hsu, Managing Partner of Mucker Capital, "Their first-of-a-kind report on the credit cards-as-a-service industry is a must-read for investors, brands, and banks."
A standout feature of Totavi's report is the inclusion of 13 charts that analyze each provider's capabilities. These visual representations offer clear, concise insights, enabling readers to make decisions with confidence and precision. The report also includes comprehensive tearsheets on each provider, enhancing its value as a rich resource for industry insights.
"Credit cards are complex products, and it can be challenging to understand key strategic decisions when developing a program," said Matthew Goldman, Founder of Totavi, "We built this report to shed light on the topic and empower companies that desire to build innovative new programs with insights."
Totavi's new annual report is not just a publication but a powerful tool that promises to be an indispensable asset for businesses navigating the credit-cards-as-a-service industry. It embodies Totavi's unwavering commitment to accelerating businesses in making informed, strategic decisions that drive success.
Stay Ahead of the Financial Curve with Our Latest Fintech News Updates!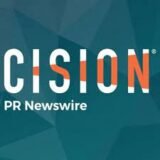 PRNewswire