Saphyre, Inc., a leading pre- and post-trade platform for some of the world's largest financial institutions, has been named Fintech of the Year by The TRADE. The recognition was announced at the publication's annual awards gala in London.
The TRADE is a preeminent news publication for institutional asset managers and investment banks with an audience that includes the world's leading buy-side dealers, fund managers and traders.
"We are grateful to receive this distinct honor from The TRADE," said Saphyre CEO Gabino Roche. "This is a critically important time for financial institutions as we near the transition to T+1 trade settlements. It's an honor for Saphyre's AI-driven platform to be at the forefront of helping many of those firms adapt to a new era in finance."
Saphyre's platform maintains a memory of data and documents, resulting in clients not having to search or resubmit information, and expedites flow in a digitally structured manner so that information can be consumed and understood by permissioned counterparties in the finance industry. This allows firms not only to assess risk faster, but they can speed their onboarding processes, get real-time ready-to-trade statuses per account, and eliminate 70%-75% of redundant or inefficient post-trade activities.
As the historic transition to T+1 trade settlement brings unprecedented digital transformation to banks, custodians and asset managements, Saphyre's Project Zero is providing a customized model and process to each firm to enable that transition.
"Saphyre leverages its memory of digitized pre-trade account data for its clients to eliminate redundant post-trade activities as well as reduce trade exceptions management from hours to minutes, which is key for T+1," said Saphyre CEO and Founder, Gabino Roche. "The industry is rushing to crunch existing manual processes from the current standard of 48 hours, T+2, to 24 hours for T+1. But you can't get the efficiency and performance needed for T+1 with more bodies and manual processes. It needs to come from innovation and technology."
Stay Ahead of the Financial Curve with Our Latest Fintech News Updates!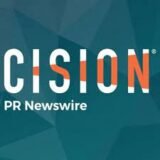 PRNewswire