Thanksgiving holiday has arrived and we are here with some promotional tips for your fintech services. Holidays come with extra expenses and fintech companies can leverage these holidays to optimize their growth. When we think of Thanksgiving, other than Pumpkin Pie, Turkey, and Pilgrims what comes to our mind is Black Friday and Cyber Monday, and so we consider Thanksgiving as a holiday that can benefit marketing and sales only but that's not true. Even fintech companies can have a pumpkin pie on Thanksgiving.
From Payments to investments & insurance, every corner of the financial sector can gain benefits of Thanksgiving holidays, only if you promote your services in an effective manner. A well-planned promotion strategy can be more beneficial to fintech companies when compared to other companies.
Fintech is considered as a boring sector from the customer's point of view, but this doesn't mean that you can't capture the attention of the audience and promote your offerings. Here we have listed some tips to promote your fintech services this Thanksgiving day.
Use visual marketing trick
Images can help simplify complex topics. Utilizing infographics or short explainer videos to demonstrate how your product functions and grab more attention online. The majority of your customers would rather prefer to watch a video of two-minutes that breaks down the functionality of your product than read a 12-page white paper that details its uses.
For example, a Mexican small-business loan company, Konfio, utilizes basic branded images and thirty-second native Facebook videos to elaborate on how to use their application. Not only are these videos relatable, so customers can understand accurately how the product can empower them, but they are also optimized for social media viewing, including captions and responsiveness of mobile phones.
If you are using video on Facebook, Instagram, LinkedIn or Twitter, be sure to post videos directly to the platform; the native video has an 86% higher reach when compared to YouTube links. Visual methods of advertising can play in developing your promotional strategy for Thanksgiving 2019.
In the 21st century, everything is mobile, and if you're not basing your marketing initiatives around these precious handheld devices, you're missing out on one of the most effective ways to connect with consumers.
A study conducted recently shows that we're spending five hours a day on mobile devices and the time spent on mobile apps has skyrocketed a huge 69 percent from 2016. That's five hours a day where fintech companies can target mobile users to get the most out of your promotion strategies.
Mobile is completely about speed and ease of use. To start with, ensure that your website is mobile responsive. This will not only help you rank better and higher in Google search results but are more likely to develop conversions from the visitors you'll receive. Making things clear, simple, and with a highlighted call-to-action is an extraordinary method to get started on mobile to make the most of the platform available.
Make social media your best friend
Social is the marmite of the internet. Some of us totally love the idea and are sharing images of almost everything 5 times a week while others refuse to download or sign up to even the most basic of social media platforms.
When it comes to fintech promotions, you're going to first require to identify the market sector you're going for, this directly impacts your use of social media and dictates where the most time and energy should be spent.
Social media is not one size fits everyone, but it has one amazing advantage over traditional marketing channels. Social media platforms can act as an influential medium to reach a bigger audience this Thanksgiving holiday.
Be smart with ad campaigns
The problem we face with the majority of financial companies is that they are not marketing in the time that we live in. There had never been many choices available when it comes to ad campaigns for fintech promotions.
Fintech promotions should be focused on making an impact where the majority of the attention is for that target audience. But so many organizations still use television advertisements and radio commercials when in the era of using Google, YouTube, and Facebook Ads.
Setting up Google and social media advertisement campaigns with sensible budgets, demographics, keywords, images, call to actions, interests, is critical to succeeding in 2019.
Everything can be optimized with a few clicks of a button. It can be simple to develop a great and impactful advertising based fintech promotional strategy, all that's needed is the know-how of the optimization.
Influencers seem to be the best-kept secret that everybody talks about when it comes to fintech promotional techniques. Yet very few financial companies are tapping into the potential of using social influencers to market and promote their offerings. This Thanksgiving holiday, these influencers can help you enhance your fintech offerings.
Influencers already have the attention and the fanbase that companies so desperately need for exposure to the product they are promoting.
Thanksgiving marketing ideas will surely help you realize the significance of holiday promotions in the financial industry.

Aashish is currently a Content writer at FintecBuzz. He is an enthusiastic and avid writer. His key region of interests include covering different aspects of technology and mixing them up with layman ideologies to pan out an interesting take. His main area of interests range from medical journals to marketing arena.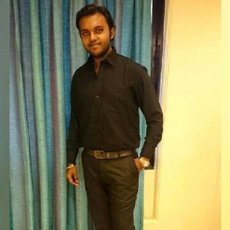 Ashish Y.