EurekaX, the centralized exchange from the Eureka Network offers an innovative solution to an age-old problem. EurekaX is set to be the highest liquidity exchange in the world by linking its order book with top exchanges such as Binance and OKEx.
EurekaX is also proudly guaranteeing to list all tokens built on the Eureka Network on its world-leading high-liquidity exchange. Trading on the revised exchange will go live on August 21st, 2019. Users who sign up before that date receive 300 ERK. EurekaCoin (ERK) is the native coin of the Eureka Network's Proof-of-Stake (PoS) blockchain and has many projects preparing to be built using the network's ERC20 and ERC22 tokens.
What sets it apart from ethereum is that the Eureka Network is built upon both Ethereum and Bitcoin technology, making it cheaper to deploy all the while offering an open-source development platform, allowing other project tokens to be built on their own PoS network. Meaning that opposed to the Ethereum network, where transaction profits are paid to the ethereum miners, projects built on the Eureka Network receive the reward, benefiting the project directly.
Furthermore, EurekaDEX, a decentralized exchange is due for launch in Q4 2019, allowing all tokens a trading platform to exchange on, with 50% of profits being utilized to buy-back and burn ERK.
EurekaX is presently giving away 300 ERK to every new user who registers, plus an extra 200 for each time a user refers a friend; this is capped to the first 100,000 signups or until the launch on August 21st, 2019. It's worth noting that there is only 150 million ERK in circulation, making it a scarce and increasingly valuable utility coin.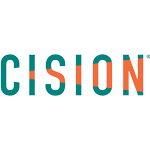 PRNewswire