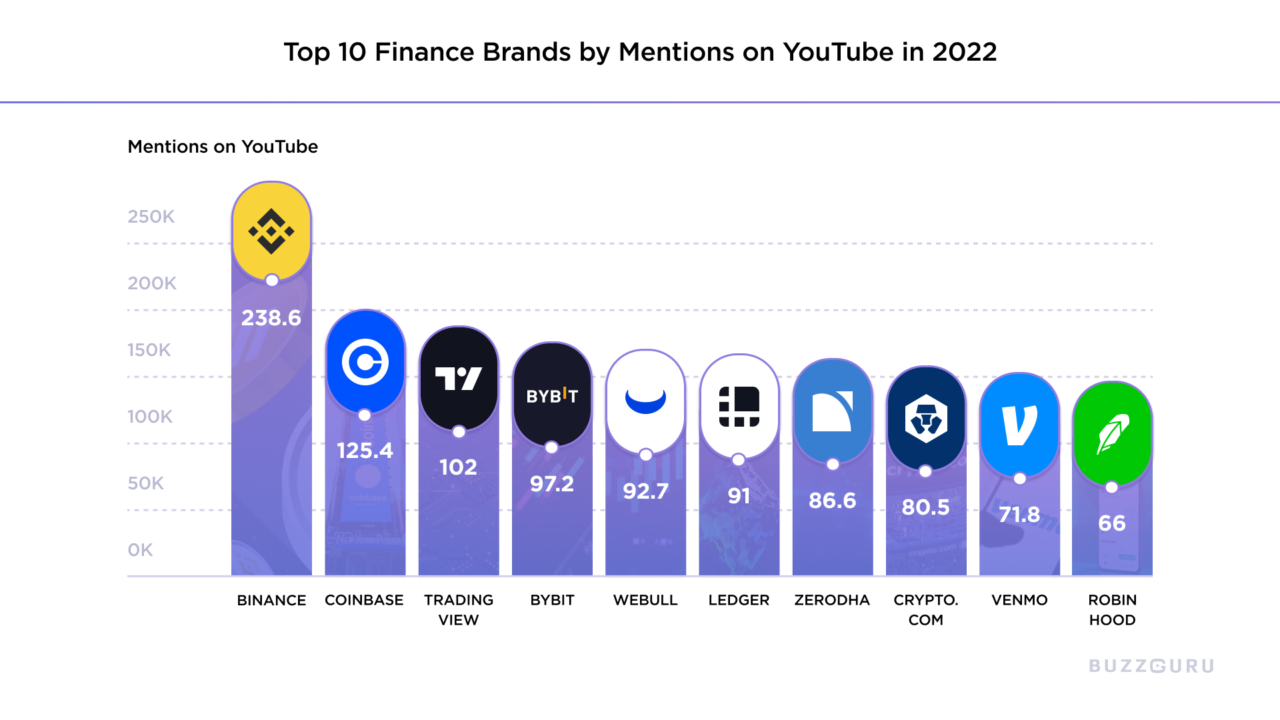 In 2022, experts were passionately debating whether cryptocurrencies were dead already or not. Also, the year turned out to be one of the toughest for the cryptocurrency market, considering all the market shocks. For example, the downfall of one of the world's largest cryptocurrency exchange platforms – FTX, which had raised billions of dollars from investors and then appeared bankrupt with its founder Sam Bankman-Fried being arrested on the accusations of defrauding investors.
But still, if you look at YouTube and other social media platforms (like Twitch, for example), you will see that cryptocurrencies, trading services, currency exchange platforms, and others of the kind are still as popular as ever. The number of mentions of them (organic or paid) is very high: the top crypto brand was mentioned more than 230K times, for example. To learn more about this one and other brands that were the most mentioned by influencers on YouTube in 2022, read further. BuzzGuru has prepared a full report on finance brand performance on YouTube and is happy to share the data and insights with you.
10. Robinhood
A broker-dealer opens our top 10 list of finance brands that are the most mentioned on YouTube. Robinhood's mobile app for commission-free trading was launched in 2015. And of course, it allows you to trade cryptocurrencies – this opportunity appeared in the app in 2018. Robinhood got almost 66K mentions on YouTube in 2022 made by 818 influencers – an impressive score, and note it's only 10th on the list. The further – the more!
9. Venmo
Venmo is a payment service, a kind of digital wallet, that also offers to get a physical debit card. It is one of the oldest services for online sending and receiving money – Venmo was founded in 2009.
In 2022, Venmo got over 71K mentions on YouTube, and only 424 mentions were paid. Surprising, isn't it? But there can be a simple explanation: many influencers mention their Venmo accounts to encourage their viewers to donate money, not to tell them about the Venmo service itself.
8. Crypto.com
Crypto.com has a few services, and, as you can judge by the name of the brand, all of them are connected with cryptocurrencies. There's a digital wallet, a mobile app, an exchange service, and an NFT marketplace run by Crypto.com.
In 2022, the company was reported to have 50M users. Naturally, some of them are YouTube influencers. So, according to BuzzGuru research, almost 1900 YouTubers mentioned Crypto.com in 2022, and the overall number of mentions exceeded 80K.
7. Zerodha
And here is the first Indian finance brand on our list. Indian audience is heavily present on YouTube – actually, India has the most active users, so it's no surprise that Indian brands strive to reach their target audience and in the end always get on top lists by mentions and budgets.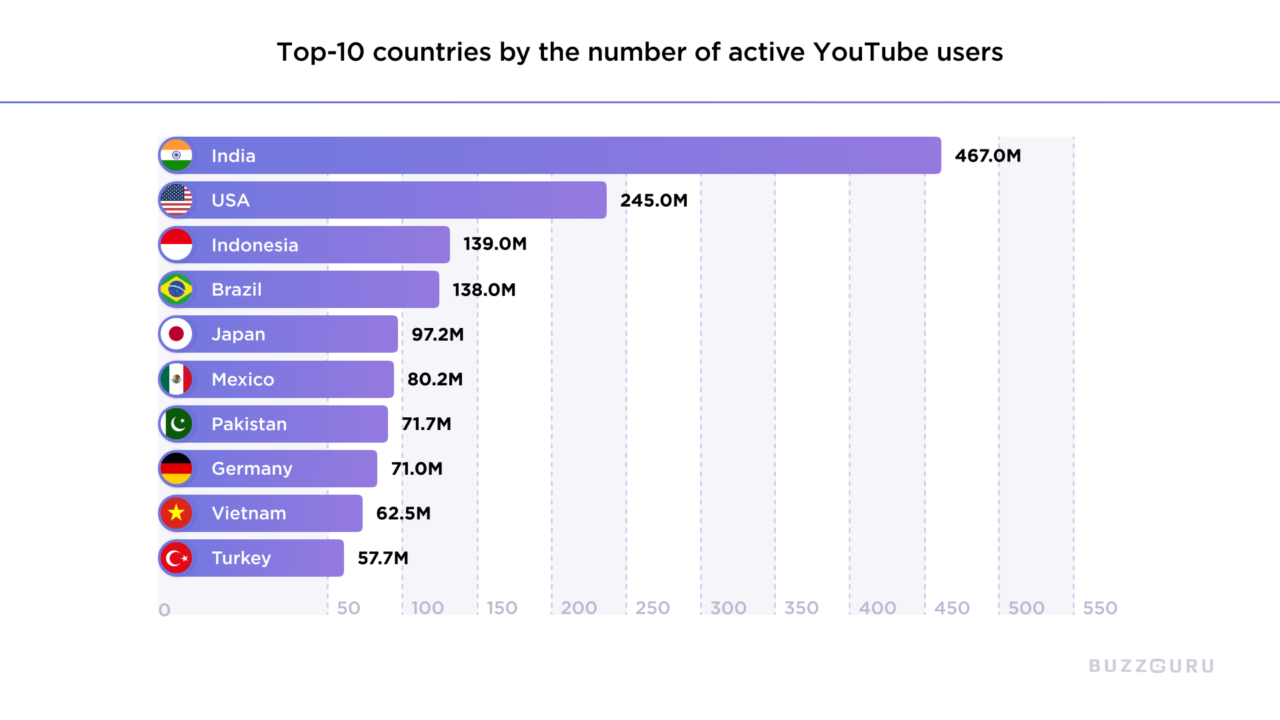 Zerodha is an Indian stock broker that claims to have the lowest brokerage rates in India.In 2022, the brand got over 86K mentions by YouTube influencers. The number of channels is not as high as one might expect – 657 – so it seems that Indian YouTubers are quite loyal to the brand.
6. Ledger
And here is the first and, in fact, the only company on the list that actually sells hardware, although it's not the only thing Ledger suggests. One can use Ledger to store and trade cryptocurrencies, and also there is an NFT marketplace aimed at artists and brands.
The main course is, however, the Ledger wallet – it's a USB storage device designed specifically for cryptocurrency owners as the company heavily focuses on crypto, no matter the product. In 2022, Ledger was mentioned on YouTube more than 91K times by 776 influencers.
5. Webull
Webull is yet another trading platform, it is available on a desktop and also has a mobile app. Webull users can trade stocks, funds, and options and exchange cryptocurrencies. The service claims to be commission-free and offers low-cost trading.
822 YouTube influencers mentioned Webull in 2022. They brought the brand over 92K mentions in total, making Webull the finance brand to open our top 5 of the most mentioned ones.
Interesting fact: Webull strongly prefers to collaborate with influencers who make educational content: 44% of the YouTubers who mentioned the brand in 2022 had this category as their major one.
4. Bybit
Our number 4 is a cryptocurrency exchange, a company based in the United Arab Emirates. Previous brands on the list were mostly American, with minor exceptions like Zerodha. Moreover, Bybit doesn't operate in the USA at all. And, like other similar services on our list, Bybit has its own NFT marketplace – it seems to be the latest trend and a must-have for crypto services like this in 2022-2023.
YouTube influencers were quite interested in Bybit during 2022: the brand got over 97K mentions from 1258 creators. Despite the service not operating in the USA, most of the mentions came exactly from the country.
3. TradingView
TradingView is a charting platform for traders and also a social network for the people interested in trading and investing. It's a curious peculiarity that makes TradingView not so similar to other companies on our list of YouTube's most mentioned finance brands. TradingView strives to gather a community of traders and claims to have over 30M members already.
Our bronze medalist had more than 102K mentions on YouTube in 2022, and almost half of it – over 41K – were paid promotional mentions. Data show that TradingView preferred to buy ads from influencers from the US, UK, and India.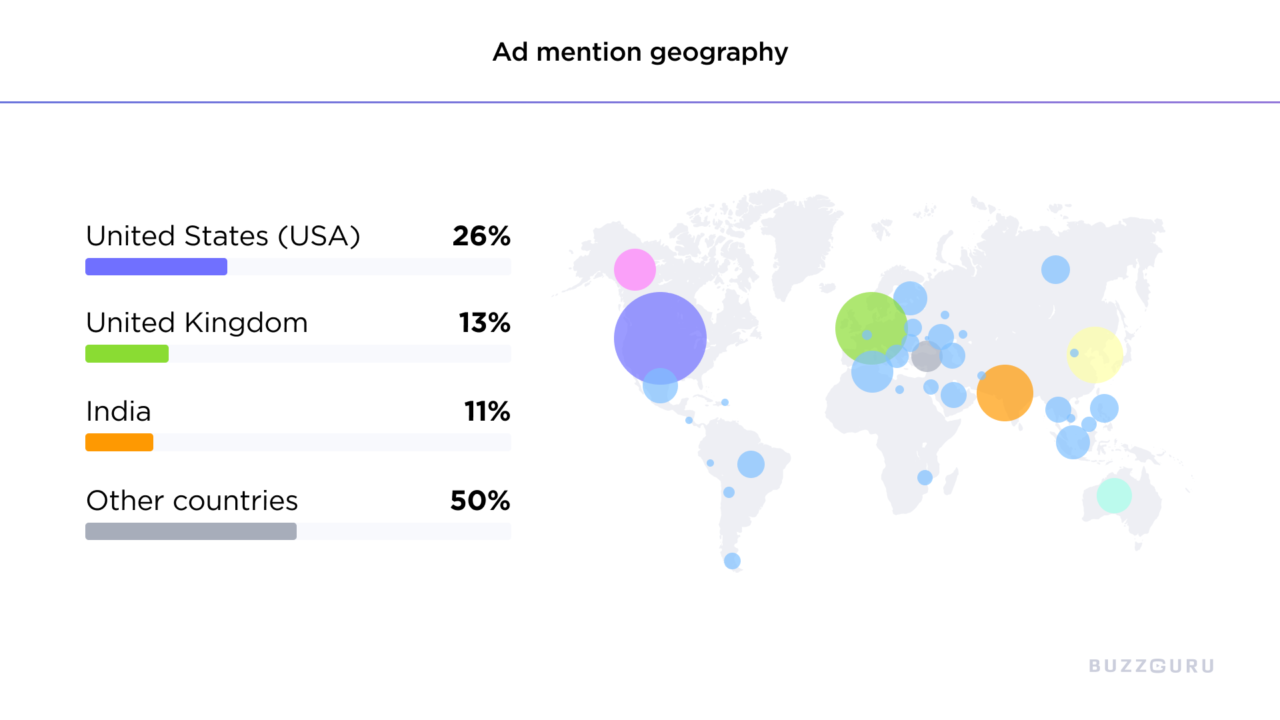 2. Coinbase
Here's another cryptocurrency exchange platform in case you've been missing them already. There are two interesting facts about Coinbase: first, it is the largest cryptocurrency exchange in the US (judging by trading volume); second, despite being an American company, it doesn't have headquarters in America. Or anywhere at all – Coinbase has employees from all over the world whose work is fully remote.
It's no surprise the whole world mentions Coinbase on YouTube as well – 2190 influencers from 83 countries did it in 2022. The overall count of Coinbase's YouTube mentions was over 125K.
1. Binance
And the gold goes to a Chinese company that is – guess what? – connected with crypto. In fact, Binance is considered to be the largest cryptocurrency exchange in the world. Being that large, Binance just couldn't stay completely non-controversial. It has attracted the attention of the United States Department of Justice and Internal Revenue Service, as well as regulators of other countries; has been reported to disclose client data to the Russian government; and still maintains the first place among cryptocurrency exchange platforms.
In 2022, Binance was mentioned more than 238K times by more than 4K YouTube influencers. Each day of the year, there appeared 407 mentions of Binance, on average.
For more such Updates Log on to https://fintecbuzz.com/ Follow us on Google News Fintech News
Pavel Beinia is a serial entrepreneur and profound expert in the influencer marketing industry. His projects include creative influencer marketing agency Famesters, and influencer discovery & marketing intelligence platform BuzzGuru.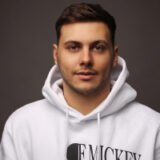 Pavel Beinia