A Senior Securities Policy Advisor of Better Markets, Lev Bagramian, issued the following statement regarding the Securities and Exchange Commission's (SEC) proposals on proxy advice and shareholder proposals:
"The SEC's proposals with respect to proxy firms and shareholder proposals will help entrench existing management and make shareholder's ability to exercise corporate oversight more difficult.  Proxy companies are one of the few sources of independent expert advice shareholders can obtain, but the SEC wants to subordinate them to corporate management which wants to silence alternative views.  The SEC would also make it difficult for shareholders to engage with companies they co-own.  These regulation proposals are fundamentally anti-investor, and their negative impact on retail investors would be significant.  They particularly target the kinds of shareholder proposals that have been gaining more and more support among large and small shareholders.  They will make it much harder for shareholders to hold companies and their executives accountable. The SEC exists to safeguard and empower savers and retirees, whose hard-earned savings fuel the economy.  To hold corporate management accountable, these shareholders propose resolutions which then are considered by management and other shareholders and use proxy advisors as a source of expert analysis and advice on how to exercise their corporate suffrage.  The SEC's proposal would effectively curtail this independent advice and deprive shareholders of their ability to challenge, for example, management's endorsement of its own compensation, however much inflated or undeserved."
"Unfortunately, corporate administration and their partners at the Chamber of Commerce presently have an SEC which will prioritize phony complaints with respect to proxy proposals and proxy organizations over the best interests of the investor.  To add insult to injury, these harmful changes were crafted and sold to American savers and retirees through a fraudulent 'astroturf' public engagement process. If approved as proposed, these rules would give corporate management significant new powers to stifle the independent voices of proxy advisory firms and entrench and strengthen management's ability to disenfranchise shareholders who fight for accountability of executive and improved corporate governance. See Better Markets' letters on proxy advisory firms, on proxy proposals, and on the fraudulent and compromised process by which the SEC crafted and promoted these rules."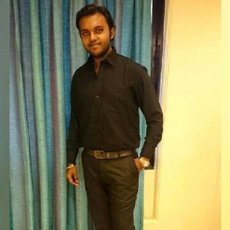 Ashish Y.